Matt Groening's Disenchantment Netflix original gets its first trailer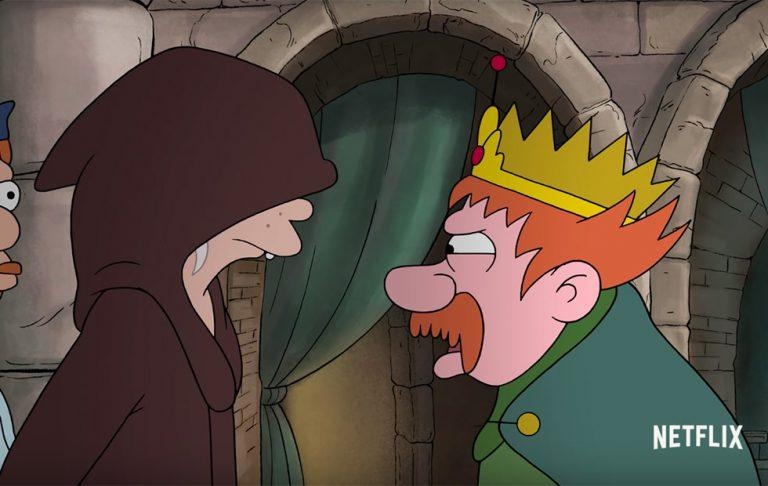 Netflix is about to debut a new major animated original series, one coming from the creator of The Simpsons and Futurama. Called Disenchantment, the show brings the same animation style seen in both shows above, introducing an entirely new world and set of characters. The series won't be launching for a couple more months, but Netflix has finally given us a look at what's coming.
Disenchantment is the latest show from Matt Groening, one that follow the "misadventures of a hard-drinking princess, her feisty elf companion and her personal demon," according to Netflix's series page. The princess is named Bean, the elf is named Elfo, and the demon is named Luci; details are slim beyond that.
Netflix released the teaser trailer above today, giving us our first official look at the series. Unfortunately, this isn't a full-length trailer, so we only get a brief intro and a few seconds of actual footage. It's enough to get an idea of the environment and animation, the latter of which is beautifully Futurama-like and sure to (visually) satisfy Groening fans.
Netflix already has an animation hit with BoJack Horseman and it's hard to imagine it won't see similar — or better — success with a series from such an established creator. The show's first season will be available on Netflix starting August 17. You can find its show page here.