Matias Secure Pro wireless keyboard brings 128-bit encryption, goes up for pre-order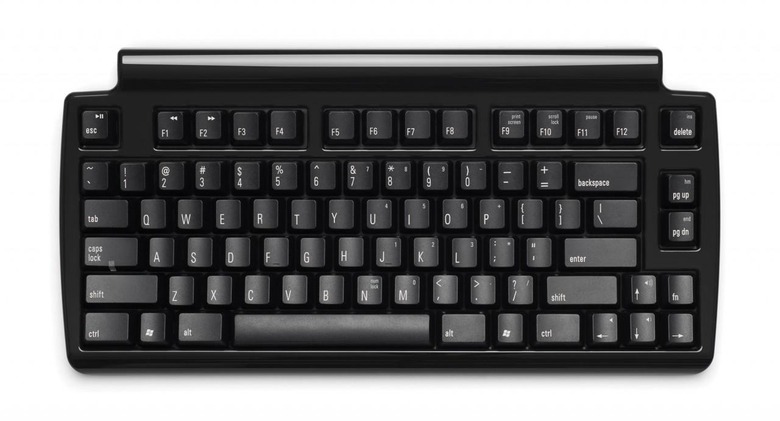 Matias has put its new wireless keyboard, the Secure Pro, up for pre-order on its website. With the keyboard, which is compact in nature and has a no-nonsense business design, comes wireless connectivity and 128-bit AES encryption to keep data away from prying eyes, which the company says is the strongest encryption you can get with a wireless keyboard.
The encryption helps keep the private things you type, whether emails or bank log in details, private despite the keyboard's wireless connectivity. There's a 200Hz polling rate, which is higher than a lot of wireless keyboards and accompanies the Secure Pro's 1600mAh battery. According to the company, the keyboard can run for six months to a year on a charge.
The keyboard's construction is mechanical and designed to be quiet, something uncommon amongst competing keyboards. The keys themselves are laser-etched to help avoid wear over time, and the key tops are sculpted, eschewing the modern flat surfaces that some find uncomfortable or difficult to use in terms of maintaining one's position.
Rounding it all out are a host of other features, including anti-ghosting circuitry, audio and media controls, an ergonomic design, and USB charging ports that can be used to both charge the keyboard's internal battery and to charge up to two USB devices at the same time the keyboard charges. Less you get your hopes up, however, they can't be used for connecting a mouse or attaching a storage drive.
The keyboard is up for pre-order for $170 USD and will ship in March.
SOURCE: Ubergizmo