MasterCard's about to roll out selfie and fingerprint payments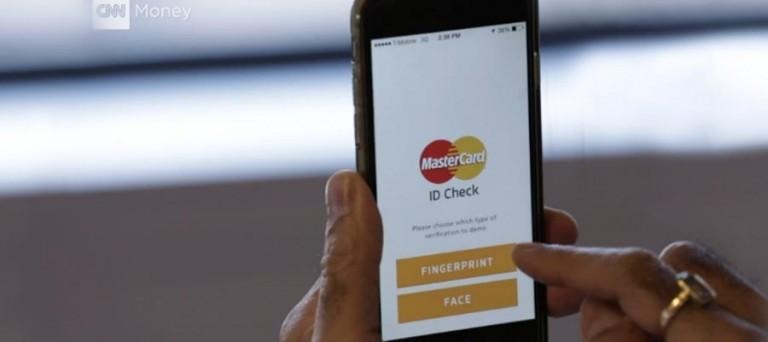 MasterCard is about to change the way you authenticate your mobile payments, and it'll simply require the hardware your phone (probably) already has: a front-facing camera and/or a fingerprint sensor. The company has announced a newly developed mobile technology that, once launched, will allow customers in North America and parts of Europe to authenticate their payments by snapping a selfie or scanning their finger, eliminating the need for PINS, passwords, and other more vulnerable codes.
We first heard mention of this technology back in August 2015, when MasterCard revealed that it had trials underway in both the U.S. and Europe involving biometric and facial payment authentications. In mid-August, MasterCard rolled out a trial with ABN AMRO and International Card Services cardholders in the Netherlands, and in September it extended the trial to include First Tech Federal Credit Union staff in the U.S.
The company cited both ease-of-use and security as the reasons for developing the technology — you could take your time to punch in a specific password, or you could just hold your for up for a couple seconds and be done with it. At the time, MasterCard's Ajay Bhalla had said: "Passwords are a pain. They're easy to forget, they waste our time and they're not very safe. Biometrics are making online transactions as secure and simple as purchases in person."
On Monday, MasterCard publicly took the wraps off the technology, demonstrating how it works on video (above). Consumers punch in their card details like usual when making a purchase via their phone. A prompt will then appear for the consumer to authenticate their purchase — in this case, with a selfie — which involves holding the phone up so that your face is within a small circular window. The app will prompt you to blink to ensure it's really your face and not a picture someone printed out.
You won't have to wait much longer to use their technology yourself — it'll be arriving at "big banks" in the United States and Canada over the next handful of months, as well as some regions in Europe. In a new statement, Bhalla said that MasterCard users across the globe will be using the tech within the next half decade.
Using the technology will involve downloading a MasterCard app onto their phone (and, presumably, tablet). When an online purchase is made, the app will be pulled up for either a selfie or fingerprint scan (for phones with applicable hardware) to confirm the purchase. You'll need a phone like the iPhone 6 or Galaxy S6 to use to biometric option.
That's not all though — while MasterCard is setting it focus on facial and biometric identification right now, it teases that you may have even more authentication options in the future, ones that will be even harder to crack — your heart rate, for example, which would be acquired through a paired smartwatch. The company also mentions voice recognition authentication.
The expansion of authentication options will greatly increase the number of people who may be willing to use such technology. While most smartphones now have front-facing cameras (there are some very low-tier devices that do not include them), fingerprint scanners on phones are still largely reserved to high-end — and thusly expensive — handsets. Not all users will be comfortable providing images of their face, even if the concerns are unfounded, but may be more willing to let their heartbeat or a word or two serve as their "password."
SOURCE: CNN Money