MasterCard goes hi-tech with Dynamics' interactive cards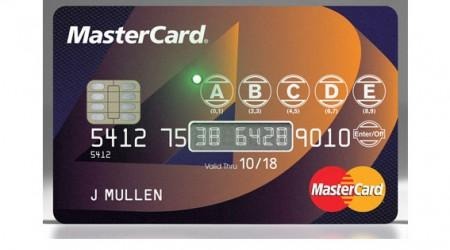 Although some merchants have started to incorporate the digital world into their cash flow via NFC technology, most of our cash-less transactions still use ye old magnetic stripe plastic cards. But while it might not be easily possible for merchants to upgrade on their end, that doesn't mean our cards can't be pushed forward. That is what MasterCard is trying to accomplish together with payment card developer Dynamics in this interactive payment card that has a display and buttons and can be programmed for multiple uses.
Imagine a card to rule over all cards, one that can be used for both online transactions and traditional POS, or one that immediately makes available different currency options, or one that can also be used as a loyalty card. And one where you won't have to key in your very important PIN on someone else's terminal. That is precisely the vision that Dynamics has for this next generation payment cards that aim to offer users customization, security, and control all in one thin package.
The use case goes like this. A buyer pushes the buttons on the card in order to unlock it. For an online purchase, the payment card number is presented on the display. For a regular POS terminal, the magnetic stripe is reprogrammed for that particular transaction and that transaction only. In theory, the card can have the equivalent of smartphone apps that opens it up for use on more than just a single use case or a single payment system. The best part of the interactive payment card promise is that it will work with regular POS systems as well.
That said, there is still no solid timeline when MasterCard will actually start offering Dynamics' tech to issuers worldwide. MasterCard is also just one of those who have answered the startup's $70 million funding plea, alongside Adams Capital Management, Bain Capital Ventures, and Canadian Imperial Bank of Commerce. It's a pretty interesting take on the classic plastic card, but definitely needs some real, worldwide testing to be proven effective.
VIA: NFC World