Master & Dynamic ME05 earbuds look classy with machined brass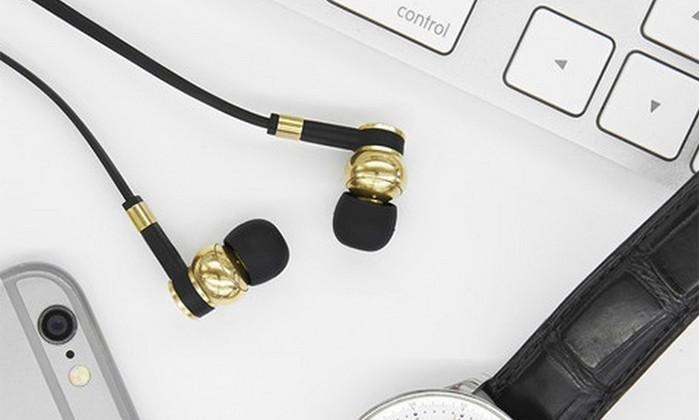 Master & Dynamic has a new pair of classy-looking earbuds called the ME05. These earbuds feature flat black cables complemented with machined brass components, making for an overall sophisticated design alongside what is promised to be a high quality listening experience. The earbuds have already sold out, but those interested can buy a pair now ($199 USD) and should see them shipping within two weeks.
The company unveiled its new headphones late last week. As part of the classy and precise design, Master & Dynamic says its earbuds have been hand finished. Mirrored accents and laser etching round out the aesthetic. Weight has been evenly distributed to give the earbuds a balanced, snug fit, as well, keeping them from falling out when used.
The ME05 feature custom 8mm neodymium drivers; the company doesn't specify the headphone's frequency response, but says the impedance is 16Ohms. Overall, the earbuds weigh 23 grams and have a 1.2 meter cable. The ear tips are made from silicone — a total of four sizes are included, which should cover most users' ear sizes.
As is common on modern headphones and earbuds, the ME05 also feature an inline remote and a microphone, the latter of which is designed to reduce noise while increasing one's voice. If you have an iPhone, you'll need a model that is the 3GS or later for it to work. Acoustic filters, a cable clip, and a leather storage box, among other things, are included with the earbuds.