Massive Streaming Movie Library Goes Live Tomorrow For Some Public Library Users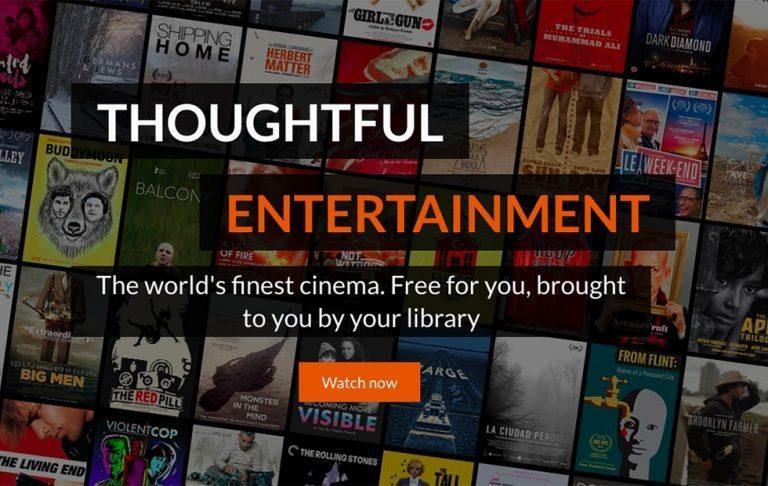 The massive streaming movie library Kanopy is about to expand its reach, adding both the New York Public Library and Brooklyn Public Library to its roster of serviced libraries. This marks the latest expansion for the service, which is already offering access for Los Angeles Public Library cardholders and more, and gives anyone in the area free access to a huge number of shows.
Public libraries, while still home to thousands of books, have greatly expanded their offerings over the past several years, adding things like digital audiobook downloads, ebook rentals, and even things like Kindle device rentals, depending on the library. This provides a vital service to communities, ensuring everyone has access to entertainment and educational materials regardless of income level.

The New York Public Library recently confirmed to Gothamist that it will be supporting the service as of tomorrow, with the only requirement being an NYPL or Brooklyn Public Library library card in good standing. Anyone who wants to access the service will have to go to Kanopy through the libraries' respective Articles & Databases page, then create an account that includes their library card number and PIN.
Kanopy supports all major streaming devices, including smartphones, tablets, smart TVs, and computers. There is a limit on how much content someone can consume in a single month, though; if you're a NYPL card holder, you'll be able to watch up to 10 movies every month, or only 6 if you have a Brooklyn library card. Still, that's more than one movie per week (two per week if you're a NYPL user), and nothing to complain about.
As well, while you can start a movie whenever you want, you only have three days to watch the movie once you start it. What all does Kanopy offer? The entire Criterion Collection, as well as documentaries, foreign films, movies, and more; it all totals about 30,000 videos. You can download the Kanopy mobile apps here.
SOURCE: Gothamist