Massive Margarita Mixer - Make mine a double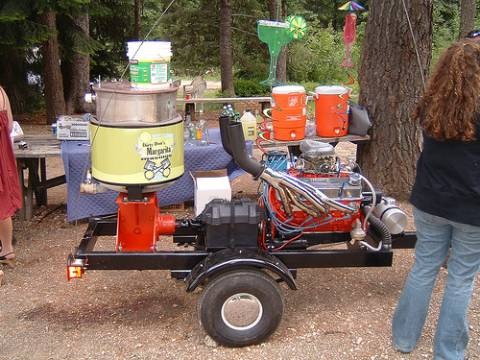 Do you drink a lot? We're talking happy hour at 9am kind of drinking here. Well, if that sounds like you, then you're going to love this.
This is a Margarita Mixer was constructed from a small-block 400, a trailer, a stainless steel blender and various other parts. It was then loaded up with six bags of ice and 18 bottles of Margarita Mixture and shipped off to a wedding.
It's just a little depressing to see that this mixer has more horsepower than my Camaro does. I'm guessing that the reception for this wedding was noisy and very entertaining.
Enormous Home-Made Margarita Mixer Means You Can Say 'Mine's A Large One' [via gizmodo]