Massive iPhone 6 dummy device gallery show Nexus 4 design cues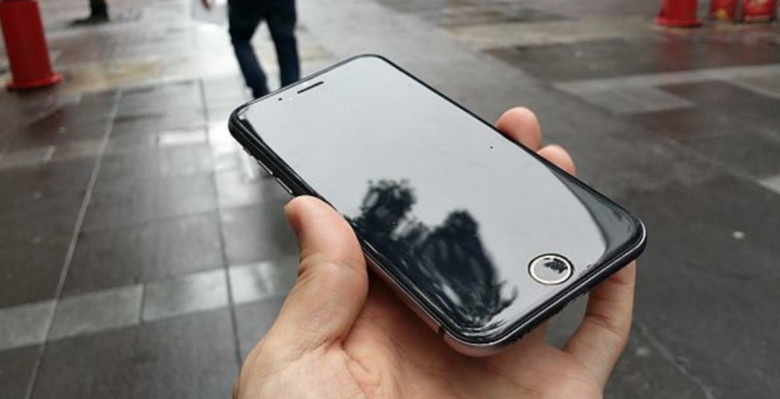 Another hour, another iPhone 6 leak. This time, we find a device that looks a bit more finished, but keeps the same design cues as we've heard and seen before. Rolled edges give way to a very iPod looking device. While nothing major is seen, we find some subtle clues as to what may be coming from the next iDevice.
Again, we see the rolled aluminum frame blend seamlessly into the screen, but there is a unique take here. To date, the iPhone 6 dummies have all concentrated on the rear of the device. This one offers up a healthier look at the "screen". We find a a rolled glass edge to the front, a feature which found favor with Nexus 4 owners. This could simply be a design decision, or — as was the case with the Nexus 4 — be meant for easier scrolling toward the edge of the screen. That leads us to the next interesting feature.
Looking at the device sitting under the current iPhone, we see that it's not much wider than a 5S. The screen size improves dramatically, but the overall design is kept very svelte. This suggests the bezels on the iPhone 6 may be slim — less bezel and rolled glass make for a pleasant swiping experience.
The screen looks a bit chubby due to the rolled edges, but it's still as slim as we've heard prior to these shots. It also has what appears to be an aluminum shell and actual glass up front, so we're not sure if this is a dummy off the production line or a clever mock-up.
The rest of the device is as we've heard before with elongated and/or moved buttons, and whoever leaked this dummy unit also dunked it in water, apparently to show off it's waterproof capabilities. We're not sure why, considering it's a dummy unit, but perhaps they're hinting at a major new feature.
Either way, enjoy the pics in our gallery. We've culled the better ones for you, so check them out and let us know what you think in the comments section below. Interested in a larger iPhone with rounded screen edges, or will you be sticking with the tried-and-true smaller model?
Source: Mos Coat
Via: Mashable