Massachusetts commuter rail begins smartphone ticketing system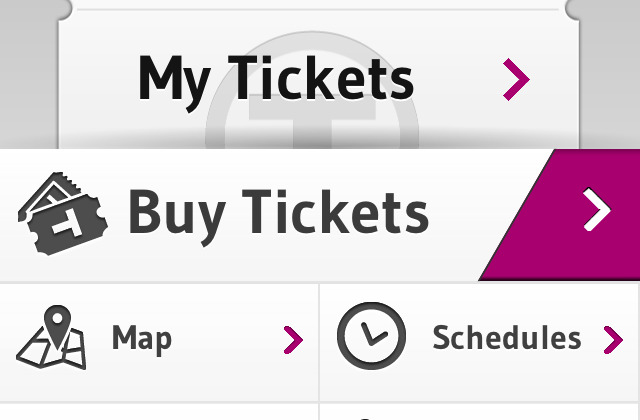 The Massachusetts Bay Transit Authority (MBTA) just announced that passengers on some of its commuter rail "T" lines can now purchase digital tickets straight from their smartphones (on either Android or iOS). The MBTA says this is a new initiative that should speed up the ticket-buying and ticket-checking process.
Commuter rail passengers on all North Station lines will be able to purchase and display tickets on their Android or iOS smartphones starting today, with South Station lines expected to arrive sometime after Thanksgiving. Amtrak has had a digital ticket platform for a while now and similar systems have been put in place across the pond in Europe, but this marks the first major US commuter rail to offer passengers an alternative to physical tickets.
Richard A. Davey, Massachusetts' transportation secretary, says that around 75% of the commuter rail's passengers have smartphones, so the biggest benefit for them is they will no longer need to wait in lines at ticket windows or vending machines, or even scrounge for cash while on the train, which saves time for both the passengers and conductors. Plus, the MBTA claims that over half of its 140 commuter rail stations don't have ticketing booths or machines.
Those who store credit card and travel information for re-use can purchase tickets in about five seconds, and the app has the option of purchasing one-way, round-trip, and 10-ride passes, with monthly passes likely coming sometime this winter. The MBTA spent numerous years and invested more than $150 million to create and deploy the CharlieCard payment system for subway, trolley, and bus systems across the Boston area, but officials abandoned their plans to bring it to the commuter rail since it would cost around $70 million more to outfit all stations with CharlieCard vending machines and giving conductors hand-held readers. Hopefully the new digital platform will catch on quick.
[via The Boston Globe]