Marvel's Doctor Strange: first Cumberbatch image published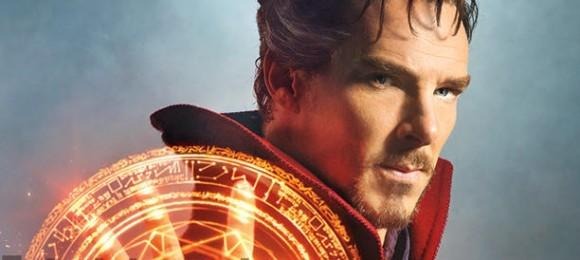 We found out last December that Benedict Cumberbatch, the actor perhaps best associated with his role as Sherlock Holmes, will be playing Doctor Strange in Marvel's upcoming movie by the same name. Now, more than a year later, the first official image of Cumberbatch as the doctor has been published; in it we see the character's iconic costume and more than a hint of mysticism.
The image is found on the cover of Entertainment Weekly's latest issue. According to the publication, this is "a very early" look at Cumberbatch's Marvel character — one we'll no doubt see more fully in the months leading up to Doctor Strange's November 4, 2016 theatrical premiere.
The movie's principal photography kicked off some time last month, and the film itself is still in production, not being scheduled to finish until this upcoming March. As we've previously reported, the movie is being directed by Scott Derrickson, the man behind several horror movies and the reason some suspect Doctor Strange could be one of Marvel's first deviations into new genre territory.
Marvel has been relatively quiet about Doctor Strange details, but in a statement Cumberbatch promised, "There's going to be crazy sh*t going on." He also revealed that he is still "in the infancy of learning" how to strike the best spell-casting poses.
SOURCE: Entertainment Weekly