Marvel Heroes is shutting down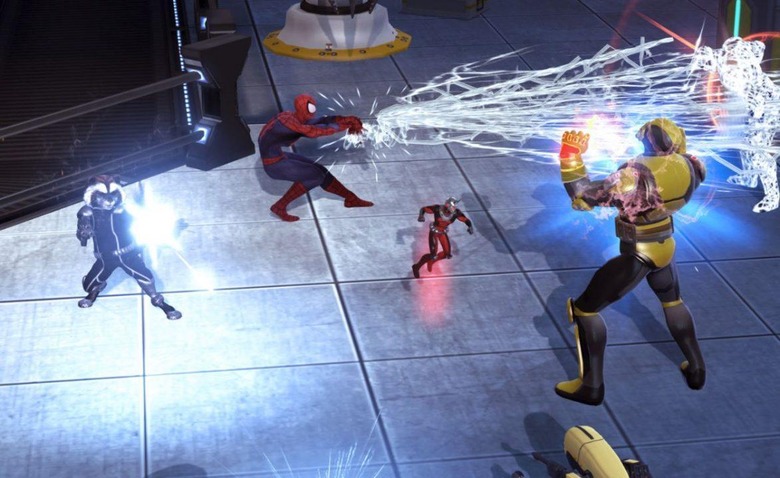 It's a sad day for some Marvel fans out there, as Disney has revealed that it will be shutting down Marvel Heroes. While the move may not come as much of a surprise (more on that later), it does seem to be a rather sudden decision. Disney revealed today that the reason these games are shutting down is because it has ended its relationship with Gazillion Entertainment, the developer of the title.Marvel Heroes, which picked up the "Marvel Heroes Omega" name earlier this year, is a free-to-play game for PC, Xbox One, and PlayStation 4. Best described as Diablo-style MMO with a Marvel flair, the MMO allowed gamers to play as a bunch of different heroes from the Marvel universe. That was actually one of the coolest parts about it, as the roster of playable heroes wasn't limited to just the stars, but included plenty of C-list and D-list characters as well.
In an email obtained by Kotaku, Disney explains the reason behind the shut down and thanks the Marvel community for the time it put into the game. It doesn't give an actual shut down date, so it's difficult to know what kind of timeline it's working with. It also doesn't say what's next in the world of Marvel games, but then again, using the shut down of one game to announce the existence of another doesn't seem like a particularly smart move.
One glance over at SteamCharts and we have all we need to know about why Disney ended its relationship with Gazillion. Though Marvel Heroes started out its run strong with fairly high player numbers in 2013, fast forward to this year and those numbers have dropped off significantly. Average players dropped below 1,000 for the first time since launch in April of this year, and ever since then, things have looked bleak.
We'll keep an ear to the ground for more details on Marvel Heroes' shut down, but for now, you should just prepare for the end if you're a player. We'll likely hear Disney and Marvel come back with another game centering around their superheroes soon enough, so stay tuned.