Marvel Comics will release Kylo Ren limited series before Episode IX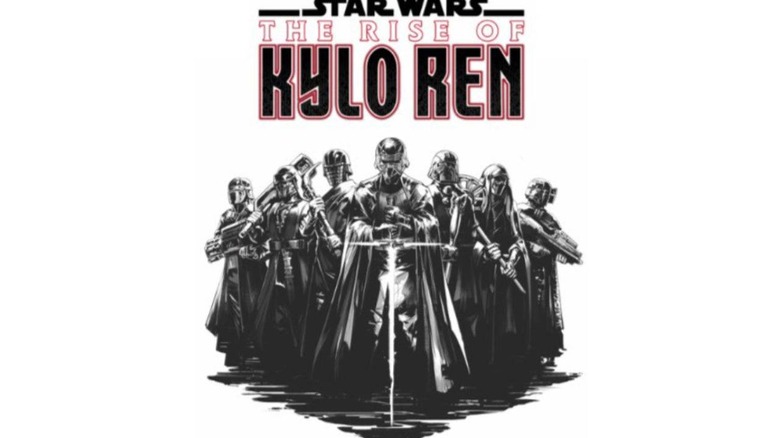 Marvel will release a limited comic book series on Kylo Ren before Star Wars: The Rise of Skywalker hits theaters on December 20, the company has announced. The series will focus on the origins of the new movie trilogy's Kylo Ren character, according to Charles Soule, the writer behind the series. Readers will find out about the Knights of Ren and Kylo's place in it.
The new Star Wars movie trilogy, which kicked off in 2015 with The Force Awakens, introduced a large roster of new characters and entities behind those characters, including the Knights of Ren and Kylo Ren, son of characters Han Solo and Leia Organa. How did Ben Solo become Kylo Ren? That's what this new series will help fans understand.
As just announced, I am writing THE RISE OF KYLO REN – a limited series comic launching in December, just before Episode IX.
You know the one story everyone's dying to see, about Kylo and the Knights of Ren? That's this.
You're not ready (hell, I barely am.) pic.twitter.com/CiBehByvy1— Charles Soule (@CharlesSoule) July 20, 2019
Fans will get a total of four comic books on the matter from Marvel Comics, according to Lucasfilm. The news was first announced during San Diego Comic-Con. The series will be published in December before the movie premieres, but the exact release date remains unclear.
We first got a look at the Knights of Ren in The Force Awakens and fans are expecting a return of these characters in the new trilogy's final installment, The Rise of Skywalker. How this secretive collective will fit in amid the First Order and Resistance remains unknown.
Despite the two movies, fans still know very little about the Knights of Ren and Ben Solo's involvement with them — the one that, presumably, resulted in the rise of Kylo Ren. Soule has previously penned Star Wars comic books including Poe Dameron and Darth Vader.