Marvel auction offers props from Daredevil, Luke Cage and Iron Fist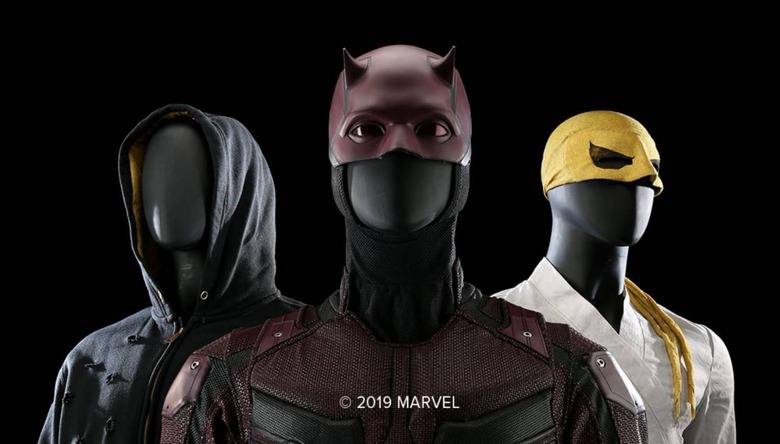 Prop Store, a movie collectables company, will auction off props from Marvel's original Netflix shows Dardevil, Iron Fist, and Luke Cage. Marvel is involved in the auction, which will take place live on television on August 12 and 13. The company is already accepting bids online and interested buyers can now submit a live auction bidder registration form.
Prop Store has released a large PDF detailing the items that are up for auction, as well as the estimated value of each prop and costume. The items span a variety of categories, including simple things like "Nelson and Murdock" business cards (estimated value of $100 to $150 each) all the way up to Murdock's 'Trapped' costume ($8k – $10k) and the first red Daredevil costume ($30k – $50k estimate).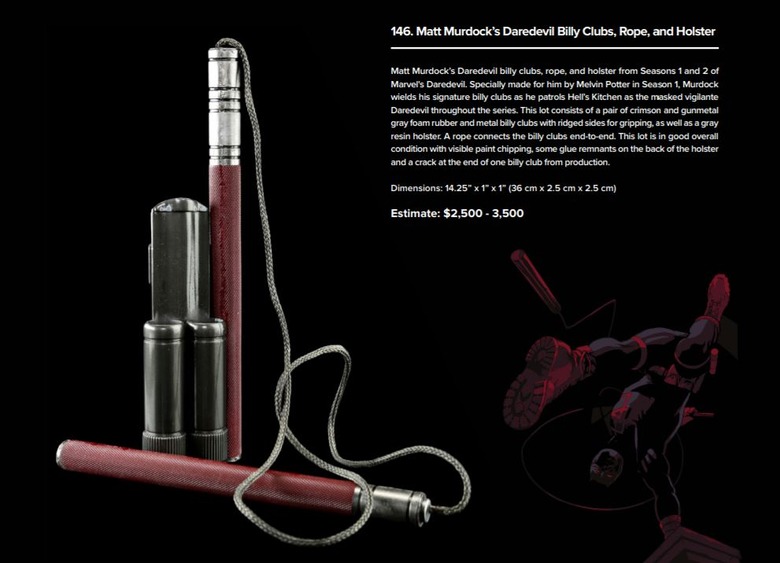 Collectors have the option of ordering a hard copy of the Marvel Live Auction catalog, as well as registering to place absentee bids and phone bids. The live auction presents a unique opportunity to get major Marvel props, though such notable items come with similarly high price tags.
For fans who aren't able to purchase any items themselves, there's still a small chance at getting something. Prop Store and Marvel are giving away five hoodies from the Luke Cage production in a sweepstakes throughout the television live auction. Marvel fans hoping to score one of these hoodies can get all the details here.
Put simply, the giveaway offers multiple ways to win a hoodie, such as placing a bid on any of the Marvel auctions ahead of the first day of the live auction, signing up for auction updates at the Prop Store's SDCC booth, attending the auction, and watching the company's Facebook page.