Marshall Major III headphones arrive with wired and wireless models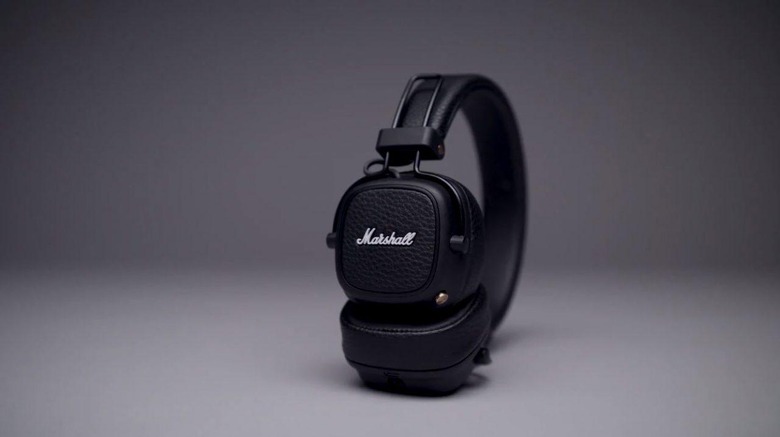 Marshall's Major line has been going strong since 2010, and in that time, they've become the company's most popular headphones. Today, Marshall announced the newest entry in that line, introducing the world to the Major III. The Major III seems to boast some pretty nifty features, and comes in both wired and wireless varieties.
As you might expect, it's the Major III Bluetooth that gets the lion's share of attention in today's announcement, though both models share some similarities. Both are equipped with Marshall's new 40mm dynamic drivers, with the company promising "enhanced bass response, smooth mids, and crystal-clear highs" as a result. Have a look at the specifications Marshall shared for both in the image below.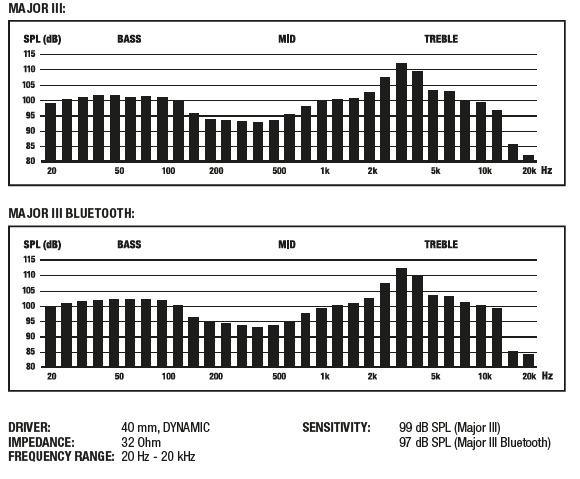 In the case of the Major III Bluetooth, we're looking at a total battery life quoted at 30 hours, with playback handled by a single "multi-directional control knob." You can use this knob to play, pause, and shuffle your music, as well as change the volume. When the headphones have been paired with your phone, you can also use the knob to accept and end calls.
While we're on the topic of phones calls, it's worth pointing out that the Major III offers a pair of noise reduction microphones, which should help out on that front. Major III Bluetooth comes with a 3.5mm headphone jack – which can be used to connect to another pair of headphones and share your music – and is unsurprisingly charged via micro USB. Finally, both Major III models are collapsible, allow you to take them with you easily.
So, the Major III headphones sound like a pretty decent pair of mid-range cans, but the price difference between the two models is actually rather big. If you'd like to pick up a pair of Major III Bluetooth headphones, you're looking at a $150 price point, while the wired model clocks in at just $80. Both are available today at retailers worldwide and on Marshall's website.