Marshall Kilburn II portable retro speaker has 360° sound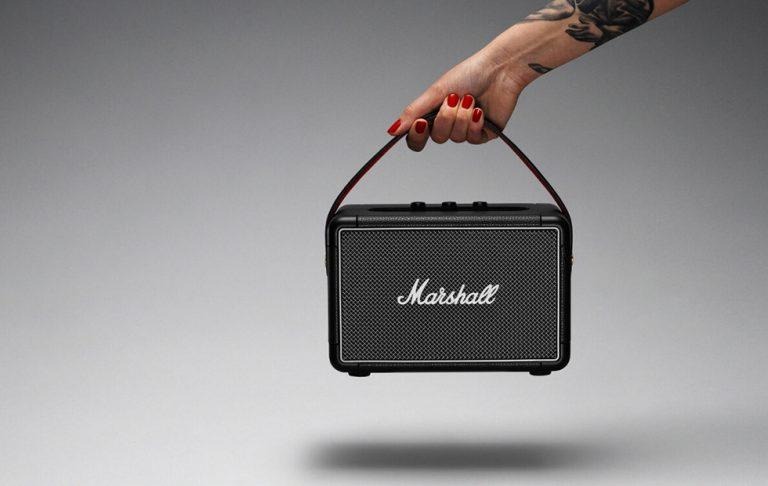 Marshall is back with a new retro-styled speaker, the new Kilburn II wireless offering. This new model features an old school appearance paired with modern features, including Bluetooth, multi-directional audio, more than 20 hours of playback per charge, and more. Unlike other portable speakers, says Marshall, the Kilburn II features Blumlein stereo sound.
With the Blumlein stereo sound, which was first conceived by British engineer Alan Blumlein, users get 360-degree audio. The Kilburn II boasts a 20w amplifier for the woofer and a pair of 8w amps for the tweeters, all of this packed into a 5.5lbs bass-reflex shell.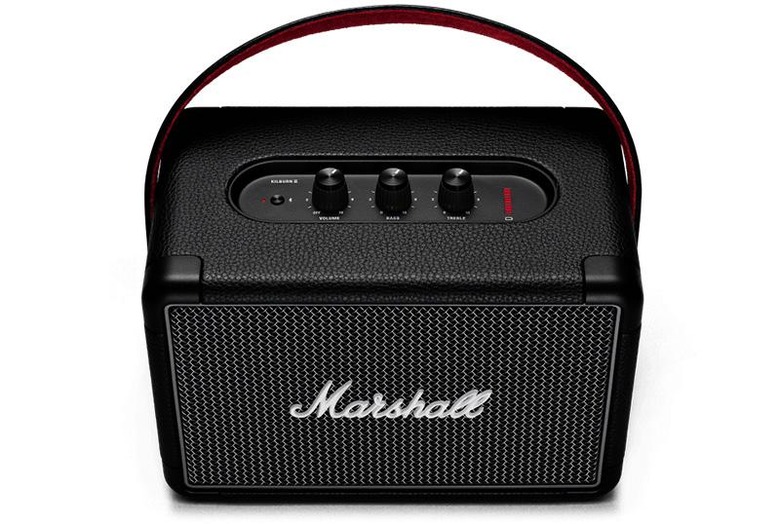 The speaker has a 52 – 20,000Hz frequency range, manual controls for adjusting the treble and bass, and a built-in li-ion battery. Connectivity is made available via both Bluetooth 5.0 aptX for wireless and a 3.5mm input for wired audio. The speaker's upper panel has a Bluetooth button, as well as a volume control and battery indicator.
For wireless playback, Marshall has included a multi-host functionality that enables the speaker to connect to and switch between two different Bluetooth devices, such as smartphones. With this, two different people can connect their devices to the speaker and take turns playing content on it.
The speaker is designed for on-the-go use, featuring a strap for easy carrying and an IPX2 water-resistant design. Marshall claims its new speaker is "supremely rugged and durable." The Kilburn II is available to preorder from Marshall now for $299 USD.