Mark Zuckerberg takes his MacBook security seriously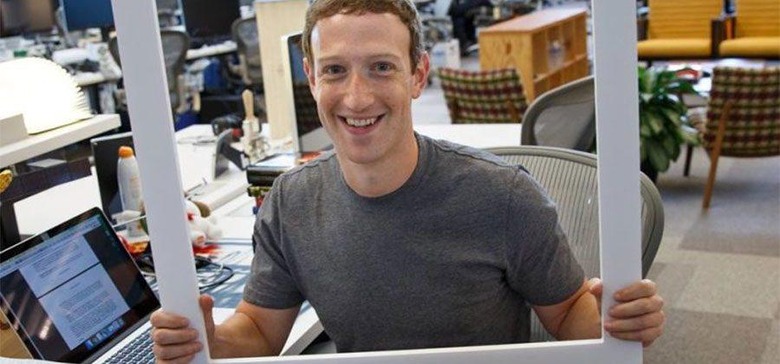 A few weeks back we learned that Mark Zuckerberg had his twitter and pinterest accounts hacked. At the time, the hacker group that hacked the accounts claimed that his password was a very simple word "dadada" leading some to assume that the Zuck wasn't that security conscious. Now an image has turned up that Zuckerberg sent out to celebrate the 500 million active monthly users that Instagram boasts and it appears that Zuckerberg does take some security seriously.
The image appears to be innocent enough with a shot of Zuck holding up a cutout that looks like an Instagram picture frame. In the background you can see his desk and his MacBook sitting there and he has taken some old school security precautions for the webcam and one of the ports on the notebook both are covered using tape.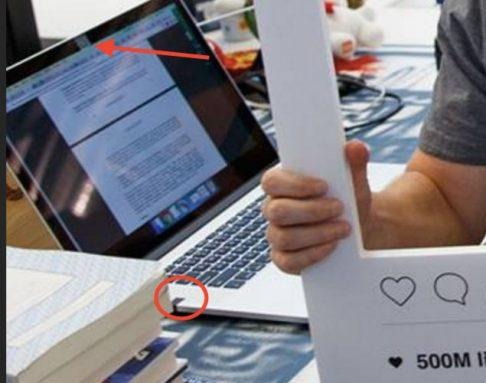 With tape covering the webcam, it doesn't matter what hackers are able to do to get by his security and control the camera, the camera sees nothing. The jack on the side of the machine is covered in the same black tape. It's not exactly clear which port was covered, it's either the audio or the microphone port. Hackers are able to take over the laptop camera in some instances to spy on the user and a piece of tape is the ultimate for stopping spying via these methods.
If only Zuck took this much precaution with his passwords outside of his Facebook realm. If you are wondering if that is his desk, it is said to be the same one from a Facebook live video that he posted 9 months ago of his desk with all the same paraphernalia on the top. I'm some instances physical security is best, this is one.
SOURCE: Gizmodo