Mario Kart Tour mobile game, Mario movie confirmed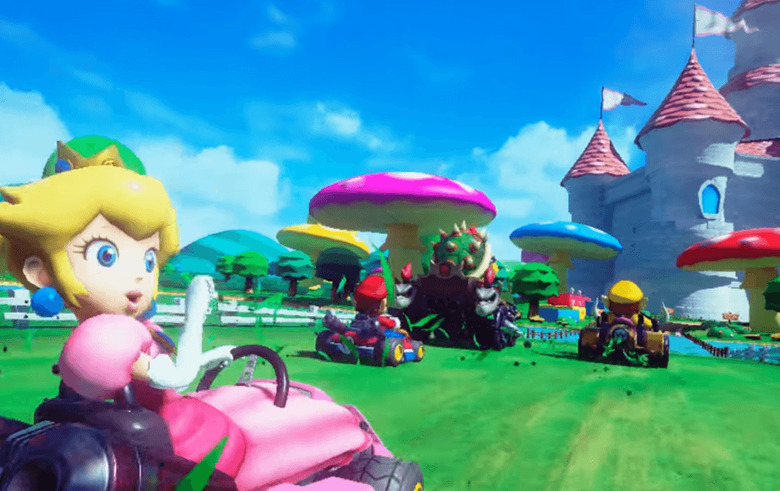 Nintendo may have closed the doors on its first mobile game but it is opening a very big one in its stead. The gaming giant has just announced the title of its next smartphone game and its, for the second time, banking on the Italian plumber to carry the company forward. This time, though, he'll be doing it on wheels. Yes, Mario Kart is coming, in some form, to mobile. But that isn't the only Mario news Nintendo has for fans.
Nintendo just recently announced that it would be shutting down Miitomo in May. More a social app than a proper game, Nintendo played it a bit safe, catering to a rather niche market. While it's not surprising that Nintendo would be closing the service, it's still rather unfortunate that it would do so just two years after it launched its first mobile game.
It's second mobile game was more successful, not surprising considering it was a Mario title. Despite early reservations and criticisms of Super Mario Run, it enjoyed relatively greater popularity, not to mention downloads, than Miitomo. That said, those didn't exactly translate into profits, much to Nintendo's disappointment.
A second Mario mobile game might change that, though details are still on the slim side. All that Nintendo was willing to divulge was the name, Mario Kart Tour, and a March 2019 release date. Given the title, it will most likely take a page out of the popular racing game, pitting it against more hardcore mobile racing titles like Gameloft's Asphalt series, EA's need for speed, or Vector Unit's Riptide GP. Given the nature of the full Mario Kart games, it's not hard to imagine how an IAP business model would be easily adapted for this mobile version.
The checkered flag has been raised and the finish line is near. A new mobile application is now in development: Mario Kart Tour! #MarioKartTour Releasing in the fiscal year ending in March 2019. pic.twitter.com/8GIyR7ZM4z

— Nintendo of America (@NintendoAmerica) February 1, 2018
But Nintendo is looking to extend Mario's reach beyond games. It has been 25 years since the disastrous Super Mario Bros film, so Nintendo might be thinking the world has had enough time to forget that offense (spoiler alert: no). It won't be a live action film this time though. At least based on who the company is tapping to make it. Nintendo has just announced that it has partnered with Illumination, the film and animation studio behind Despicable Me, Minions, and The Secret Life of Pets. If that's anything to go by, chances are the next Mario film will be a family-friendly take that would, finally, stay true to the game's roots.