Mario Kart Tour gets 2 new trailers and release date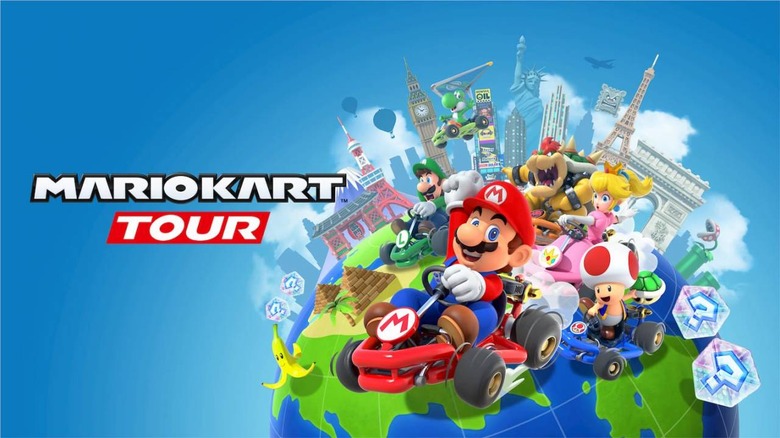 Overnight, Nintendo finally gave Mario Kart Tour a release date for iOS and Android. Mario Kart Tour is the latest mobile game from the big N, and it taps into one of Nintendo's most popular franchises. To go along with that release date announcement, Nintendo also released a pair of trailers for Mario Kart Tour, giving those of us who haven't had a chance to play the beta a look at how the game will play.
It probably won't shock you to learn that Mario Kart Tour looks a lot like a typical Mario Kart game, particularly Mario Kart 8 Deluxe, which has been a perennial best-seller for the Nintendo Switch. Much of the first trailer is focused primarily on individual racers, showing us some of the characters who will be playable in the game along with some of the tracks we'll be racing on. We're also offered a glimpse at what appears to be the very first Rainbow Road from Super Mario Kart on the SNES, so it seems that track will be returning for this mobile entry.
The second trailer, on the other hand, shows us more of how we'll play the game. We'll be using swipe-based controls to play, swiping not only to steer but also to clear hazards like ink from the screen. It seems that the controls in Mario Kart Tour will be fairly straightforward, but it's also worth noting that the trailer doesn't really cover the finer points of controlling your racer.
In an announcement today, Nintendo said that players will be able to race through courses "inspired by real-world locations" during special events that take place "at launch and beyond." It sounds like these real-world courses will be time-limited offerings, with Nintendo also planning to implement character "variations that incorporate the local flavor of cities featured in the game."
Mario Kart Tour is out on September 25th for both iOS and Android. Nintendo says that a Nintendo Account is required to play Mario Kart Tour, and when you link your account in-game, you'll receive a registration card that presumably allows you to play. We'll see how closely this game sticks to the source material soon enough, so stay tuned.