Mario Kart invades Google Maps today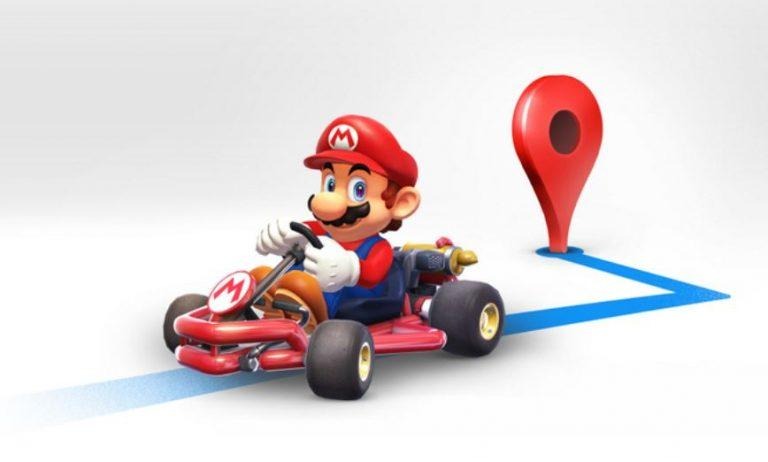 Mario is unquestionably the most recognizable video game character in the world. Because of this, we often see Mario make the jump to mainstream promotions that exist outside the world of gaming. Today we're learning about where we'll see the plumber next, thanks to a new team up between Nintendo and Google Maps in celebration of Mario day.
For those unfamiliar with this most important of holidays, March 10 has been designated as Mario Day, seemingly for no other reason than the date can be styled as "MAR10." Whatever the motivation behind Mario Day, it's something that Google is looking to celebrate with a fun little addition to Google Maps.
Beginning today, Mario will accompany you on your adventures around town. To enable "Mario Time," as it's being called, you simply need to update your app from either the App Store or the Google Play Store and then tap the yellow "?" icon you see in the bottom right of the app. Accept the prompt to enable the feature and your navigation arrow will be replaced with Mario in his trusty go kart.
That's about it as far as this feature's functionality is concerned, but then again, there's a good reason for that. After all, adding anything else could turn this into more of a distraction than a mere novelty, which definitely isn't something you want out of a navigation app. Mario will be available in Google Maps for the next week, giving you plenty of time to see everyone's favorite plumber drive around real-world locations.
It's been a big year for Mario, with October's launch of Super Mario Odyssey garnering excellent reviews and becoming one of the best-selling games for the Nintendo Switch. Mario's creators are having a pretty good time as well, as the Switch is able to claim retail success as it closes out its first fiscal year of availability. Make no mistake: There's plenty of reason to celebrate MAR10 Day this year, so download the update and get to racing (within the limitations of your local laws, of course).