Mario Kart 8 Deluxe has proven to be one of the most popular games on the Switch, and indeed, it's rare to see a Nintendo console without a Mario Kart game of its own. With that enduring popularity in mind, it isn't all that shocking to see Nintendo and Mattel team up to release series of Mario Kart Hot Wheels. Today, the two companies detailed the first wave of these track sets and cars.
The vehicles that are launching with this new set are 1:64th scale die cast cars modeled after the karts that appear in the Mario Kart franchise. At launch, there will four characters available: Mario, Yoshi, Luigi, and Bowser. Hot Wheels said that it will follow those initial four with additional characters like Princess Peach, Koopa Troopa, and Toad, all of whom will release soon after launch.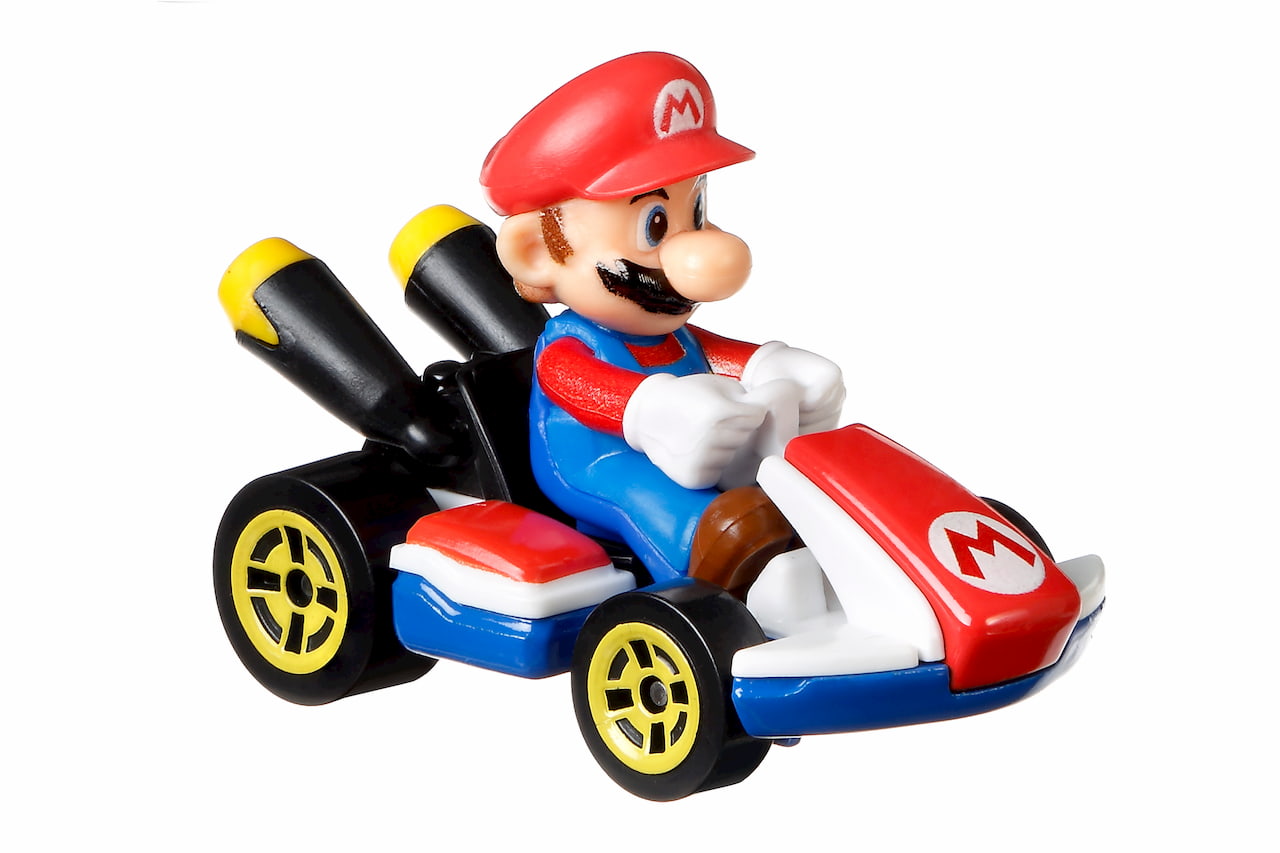 Those characters are launching alongside three track sets as well: there's the Piranha Plant Slide and Thwomp Ruins track sets – which are billed as "course-inspired assortments," – along with the Mario Kart Circuit Track Set. Hot Wheels hasn't said if there will be any additional track sets released after launch, but if these are a success at retail, it's probably safe to assume that there will be more later on down the line.
Beyond that, pricing wasn't announced either, but we can likely expect these Mario Kart sets to be priced at or near what standard Hot Wheels sets cost, maybe with a little premium tacked on top because they use a Nintendo property.
Mattel says that these new track sets and cars will launch globally this summer, though it didn't get more specific than that. It'll have these products on hand at San Diego Comic-Con next month, along with a special Metal Mario car that can only be purchased at the show. Alternatively, you can pre-order Metal Mario from Mattel's website, but your order will only ship after you check in at the company's Comic-Con booth and show them your attendee badge, so don't bother ordering if you aren't going to make it out to San Diego next month.