March 2016 rounds out 11 straight months of record-breaking heat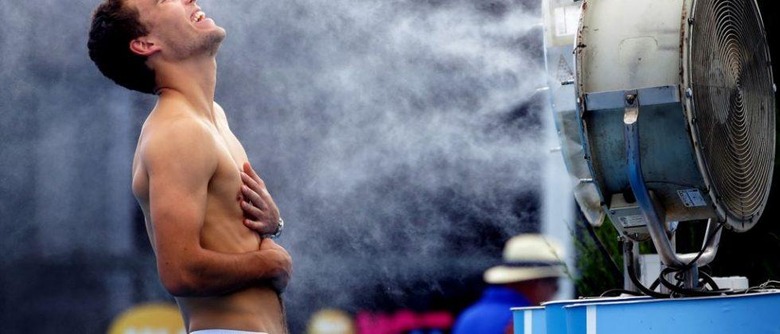 It surprises no one at this point, but the announcement has to be made anyway: March 2016 broke yet another heat record, being crowned the new 'hottest month' on record. March was the eleventh straight month to be designated the warmest ever recorded, and so if April manages to set the same record, we'll officially have a straight year of increasing heat. How much warmer is the Earth? According to the National Oceanic and Atmospheric Administration, the months comprising 2016 so far have been an average of 2.07F degrees above recorded average.
Speaking of March specifically, NOAA says the average temperature for all regions across the world was 2.20F higher than the 20th-century average, making it the hottest March since record keeping began in 1880, as well as the highest recorded monthly temperature increase on record — it broke the previously-highest recorded record by 0.02F degrees.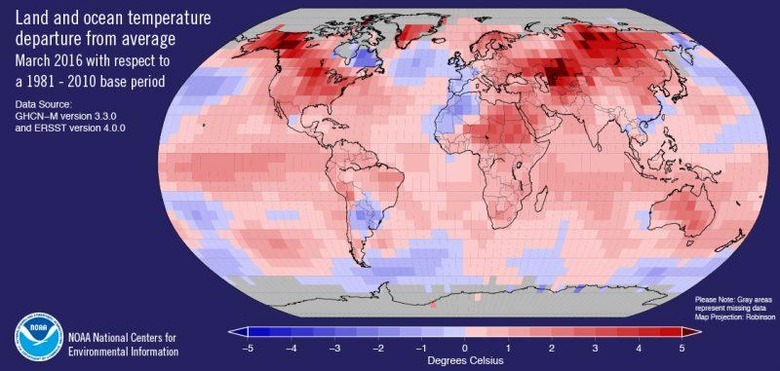 Says the administration, this is the longest heat-streak (11 consecutive months) that NOAA has ever observed in its 127-year climate record. The record breaking is unlikely to stop anytime soon, though, thanks in part to El Nino. According to NOAA, the oceans' surface temperature for 2016 for the year has reached the highest point on record, even beating out the high temps from 1998, the year of the last similarly-strong El Nino.
This has, as you'd expect, taken it tole on Arctic sea levels; the maximum extent of the ice for the year was reached at 5.61 million square miles, says NOAA, as of March 24, and is the lowest annual max extent that has ever been recorded by satellite. The change was drastic, being 5,000 square miles lesser than 2015's record, and being 431,000 square miles less than the recorded average.