Manufacturers are rolling out Core 2 Duo notebooks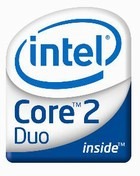 Today Intel officially announced the availability of Core 2 Duo for mobile platform code named Merom. Manufacturers have been rushing to push their laptop out with this new CPU. So who have been gearing up their laptop with this chip? Dell was one of them who announced it today on their XPS notebooks lineup. According to Dell, the Core 2 Duo will eventually be on their mainstream Inspiron laptop.
Toshiba's Qosmio G32-AV6600 will uses T2700 Core 2 Duo and loaded with 2GB of DDR2 RAM, GeForce Go 7600 graphics card, 17-inch WUXGA screen and dual 120GB HDD. This Core 2 Duo machine from Toshiba will retails around $3500USD.
Samsung equipped their Q35 and R55 with Core 2 Duo too! The Q35 is going to use T5600 that runs at 1.83Ghz with 12'1-inch screen and integrated GPU. As for R55, it is almost similar to Q35 except it has a dedicated video card (GeForce Go 7600) and 15.5-inch screen.
Alienware (now owned by Dell) is also shooting out their Area-51 and Sentia series that are going to have Core 2 Duo as their CPU.
Now, some people might wonder if it's worth it to upgrade from Yonah based notebook to Merom based, I would say No, it's not a big jump from Yonah to Merom. You will be better off to wait until next year (first half of 2007) for Intel's new platform called Santa Rosa.
Below is the prices for Core 2 Duo (Merom CPUs)
Intel C2D T7600
2.33GHz / 4MB / $637
Intel C2D T7400
2.16GHz     / 4MB / $423
Intel C2D T7200
2.0GHz / 4MB / $294
Intel C2D T5600
1.83GHz / 2MB / $241
Intel C2D T5500
1.66GHz / 2MB / $209