Manfrotto Digital Director turns iPad Air into DSLR command center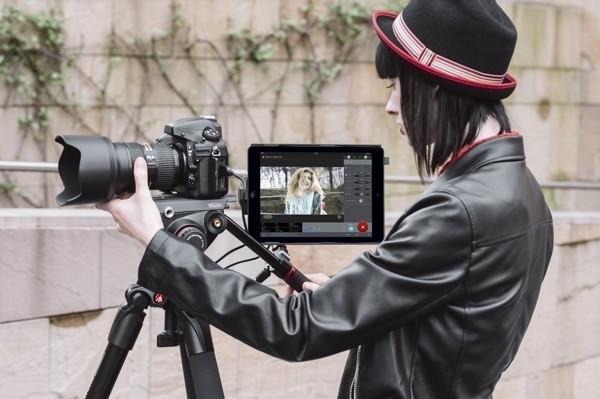 At NAB this week, Manfrotto is announcing their new Digital Director system, which wants to bring your camera interface and shooting experience to a new level. In pairing your Canon or Nikon camera to your iPad Air, Manfrotto's goal is to help you control the shot without squinting at the small screen on your camera. Digital Director controls key components of your camera, like exposure and focus point as well as aperture and shutter speed. It's hardwired, too, so you won't have to wait for (or have a camera with) Bluetooth.
Digital Director has gone through Apple's Made For iPhone/iPad (MFi) program, and links your iPad with your camera for a seamless shooting experience. Not only hardware, Manfrotto is also introducing an app and firmware to bridge the digital shooting gap.
The goal is workflow improvement, according to Manfrotto. In utilizing iPad's bigger (and better) display, photographers will know how their shots look without guessing; what you see really is what you'll get.
Not only a second-screen, Digital Director also lets you load your images on the iPad for post-production work. the Digital Director app has some editing features, but users can also feed those pics into another app like Pixelmator. You can also share your shots straight from the Digital Director app, if you like.
Unfortunately, Manfrotto didn't share a release date or pricing for this one. It's also iPad Air (and iPad Air 2, presumably) only, so those with an iPad mini might be out of luck.