Man in Stormtrooper costume arrested outside elementary school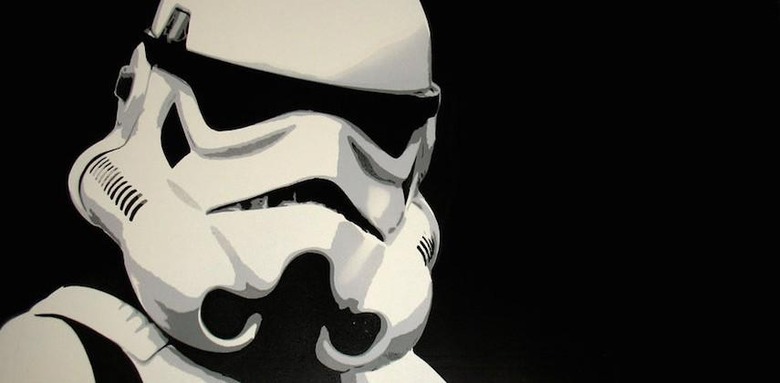 In this age where fear and overreaction can sometime be commonplace, here's one for the books. A man was arrested outside an elementary school last week in the city Lynn, Massachusetts. What was he doing? He was wearing a costume. What kind of costume? He was dressed as a Stormtrooper, the well-known enemy soldiers of the Star Wars movies. Was he interacting with the school in any direct way? Nope, he was apparently just walking down the street, showing off his costume, when the school's principle saw him outside, complete with his plastic gun.
The incident took place at around 1:30 PM on Wednesday. The principal of Brickett Elementary School says when he saw the man, 40-year old George Cross, he thought it was probably a toy gun, but didn't want to take a risk. He called the police, and the school was subsequently put on lockdown.
Police said they arrested Cross and charged him with disturbing a school and loitering within 1,000 yards. One officer commented to the press, "The way things are today, you can't have that." The police said they knew Cross wasn't a threat when they arrived at the scene, but "He did cause a disturbance and we can't tolerate that."
That "disturbance" was the fact that because students were close to be let out for the day, the school's lockdown delayed that until Cross was arrested. The children were not allowed to leave, and parents were not allowed to enter.
Cross has tried to explain that he was merely showing his friends his new costume by walking through the neighborhood. It isn't clear if he was just in the process of walking by the school, or was actually loitering in front of the property for any length of time. It's certainly true he didn't use the best judgement, but for the sake common decency, hopefully he isn't facing punishment any more serious than a fine.
SOURCE Salem News