MakerBot rolls out new glow-in-the-dark filament and more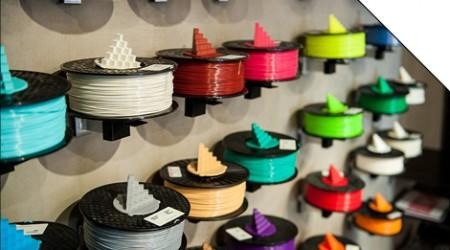 Some of the most interesting and affordable 3-D printers out there come from MakerBot . The company also has a cool desktop 3-D scanner that can take just about anything you can fit on it and create a digital copy of it allowing you to print your own 3-D version. MakerBot has announced some new filaments are shipping giving owners of the 3-D printers new color and artistic options.MakerBot has announced three new filaments that will be available online and in the retail Makerbot Store in New York. One of the filaments is made with a special phosphorous dye and is called MakerBot Glow-In-The-Dark PLA Filament. How intensely the new filament glows depends on the intensity of the light used to charge it.
MakerBot says that the brighter the light, the brighter the glow the filament produces. Any light source can be used to charge the filament and charging takes 2 to 3 minutes depending on how intense the light source is. Items printed using the new glow-in-the-dark filament can be recharged repeatedly simply by placing them in front of a light source for a few minutes.
MakerBot is also rolling out new Warm Gray and Cool Gray PLA filaments. These colors are aimed at professionals using the Replicator 2 Desktop 3-D printer. The glow-in-the-dark filament retails for $130 for a 1 kg spool. Either gray color is available in 1 kg spools for $48 each.
SOURCE: MakerBot