MakerBot introduces MixTape Kit to be used with 3D printer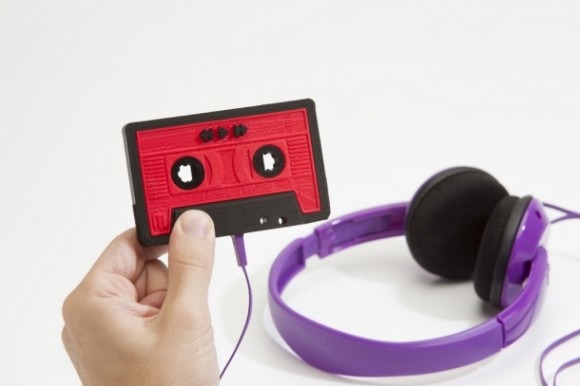 Best known for its 3D printers, it almost seems as if MakerBot is going in the opposite direction of technology with the introduction of its new MixTape Kit. It sounds pretty old school, but the product is actually aimed at those who already own a MakerBot 3D creation machine. MakerBot provides all the tools so that users with a 3D machine can create their own custom tapes from home.
MakerBot has plans offered on the site so that they can be customized and printed out. After that, all you have to do is plug everything in and upload your chosen music. But for people who actually don't have a MakerBot 3D printer and still want a nice blast from the past, a selection of molded tapes will be available to be ordered directly from the company.
The MakerBot Mixtape has 2 GB of storage and a battery life of about four hours. You can use the controls to play, pause or skip songs and there's a headphone jack and USB port that comes with it. People who own the MakerBot 3D printer will obviously get the full benefit from it as they'll be able to completely design and tweak the physical appearance of the case by customizing the 3D design files, but the MixTapes being offered on their own is still kind of a nice touch.
[via CNET]