MakerBot Desktop 3.8 brings 30% faster printing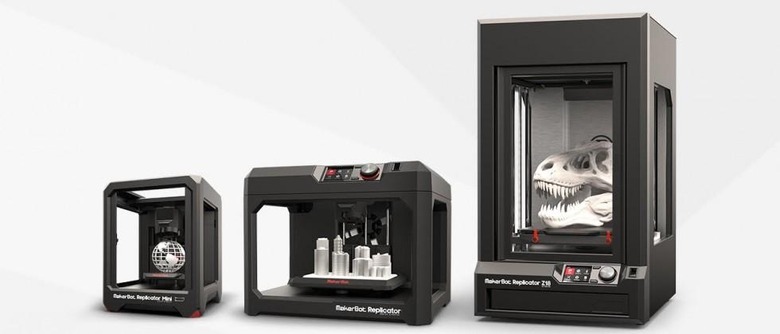 MakerBot has announced an update to its desktop software, MakerBot Desktop 3.8. This new version brings with it a few changes and improvements, not the least of which is 30-percent faster printing over previous editions. In addition to the faster speeds, the new version also boasts the ability to print with "stronger structural support," something facilitated by a new Brilliant Cut Diamond infill pattern.
MakerBot Desktop 3.8's biggest new feature is that aforementioned diamond infill pattern, which is shown in the video and image below. This pattern allows users to print their creations at a 30-percent faster rate and with a stronger build than possible with the previous software version.
The new pattern facilitates faster printing by allowing the extruder to get about faster when turning, cutting the overall creation time. The new pattern also has the perk of being more consistent than the other available infill patterns, which helps with the overall strength of the structure.
Another factor contributing to the faster print speed is the variable layer height feature that was introduced with MakerBot 3.7. In that case, the feature allows for printing thicker layer heights on the inside of a print or the infill pattern.
Obviously, printing at a thicker layer will reduce the overall number of layers and speed things up. Other features with the new software is an improved algorithm that provides a print time estimation, showing users when a project will be finished, and a one-click printing option for printing right after a model is sliced.