Major Anthem update may give game a new lease on life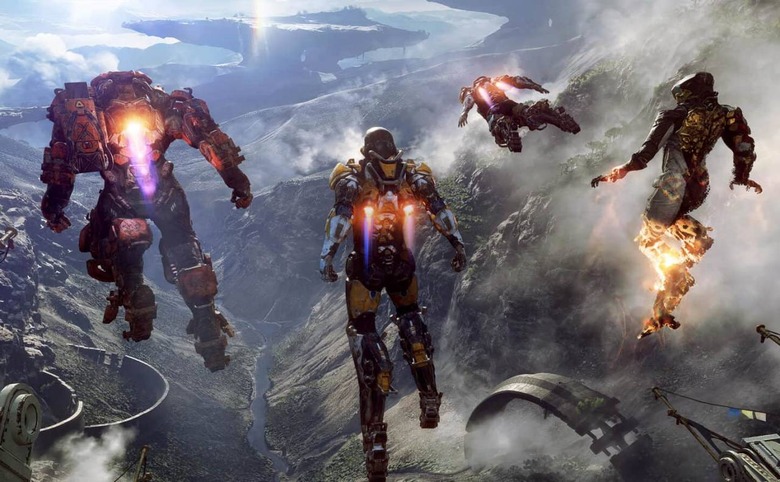 At this point, it's safe to say that Anthem wasn't the success BioWare was looking for. The game floundered upon release, leading BioWare to eventually delay its content roadmap for the game to fix the issues players were complaining about. We haven't heard much from Anthem in recent months, and while that may lead you to believe that Anthem is more or less dead, a big report today says that isn't the case.
On the contrary, Kotaku's Jason Schreier reports that BioWare has effectively gone back to the drawing board with Anthem and plans to overhaul it entirely. Schreier spoke to three people who are familiar with BioWare's plans, who say that internally, this overhaul is being referred to as both Anthem 2.0 or Anthem Next.
Schreier's report points out that this overhaul is still in the early stages, meaning that a lot of things haven't been determined yet. At this point, BioWare doesn't know how it will release it – updates may be released all at once as an expansion, over time, or even as an entirely new game.
Regardless of the way this overhaul is released, it sounds like it'll be a dramatic change to Anthem in more ways than one. These sources are saying BioWare plans to change the game's mission structure, loot mechanics, and even world map. The way this report describes Anthem Next, it may be easier to describe what hasn't been changed instead of what has been – though Schreier does note that current core concepts will remain intact (you'll still be a freelancer using an exosuit, for instance).
One of the developers Schreier spoke to for this report says that BioWare has already spent months working out what needed to fundamentally change. "And we've been rebuilding for another few months since," that person added. Another suggests that the Anthem team is still in the process of testing things out despite that work, and that nothing has been set in stone yet. EA, for its part, didn't comment on this story, but then we wouldn't expect it to if something as big as an overhaul was actually in the works.
This is definitely an interesting report, if only because it shows that Anthem may not be dead as a lot of people believe. Assuming these sources are accurate, it sounds like it'll still be a long time before BioWare actually announces anything. We'll see what happens next, so stay tuned for more.