MAINGEAR reveals eX-L 18 gaming notebook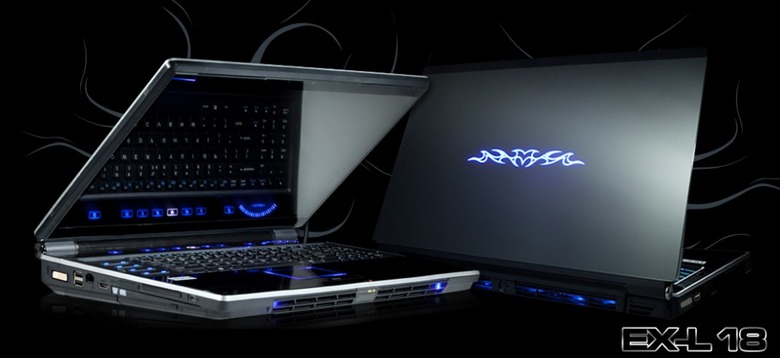 MAINGEAR has announced a brand new gaming notebook today that is supposedly the most powerful desktop replacement to be on the market. It's called the eX-L 18 and this notebook really packs in the features.
For starters, it has 3D graphics with dual NVIDIA GeForce GTX 280M graphics cards, 1080p resolution and a slew of Intel Core 2 mobile processor options. Also included is NVIDIA PhysX support for even more realistic gaming.
Even better, you can expand this notebook to super high capacity. For instance, you can add on 3 2.5-inch SATA or SSD drives. Also included are numerous connections like HDMI, USB 2.0, FireWire, and eSATA. A 3-megapixel camera is included as is a keyboard with gaming buttons that can programed. As with many MAINGEAR products, you can use their M.A.R.C laser etching tech to get a custom logo or design on the case. You can get the MAINGEAR eX-L 18 gaming notebook now for a base price of $2,999.