Maingear crams new GTX 460 video card into gaming PCs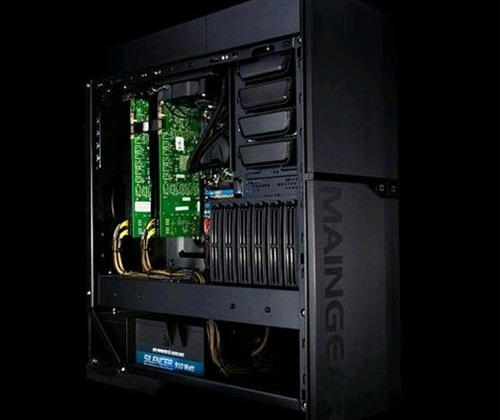 NVIDIA has just gone official with its new Fermi-based GTX 460 video card. This is one of the cheaper of the new video cards on the market making it appealing to gamers looking for performance on a budget. Maingear has announced that the new GTX 460 is now available in its line of gaming PCs.
The GTX 460 will be offered in the Shift, F131, Vybe, and X-Cube lines of desktop PCs. The GTX 460 used by Maingear has 336 CUDA cores and has a core clocked at 675MHz. The video card is also SLI capable for future expansion.
Maingear is mum on the final pricing for machines using the new video card, but the systems should be some of the lower priced systems since the new card is a mid-range option. The machines should be available to order now.