Magic Leap One plays Spotify in AR where you left them in the world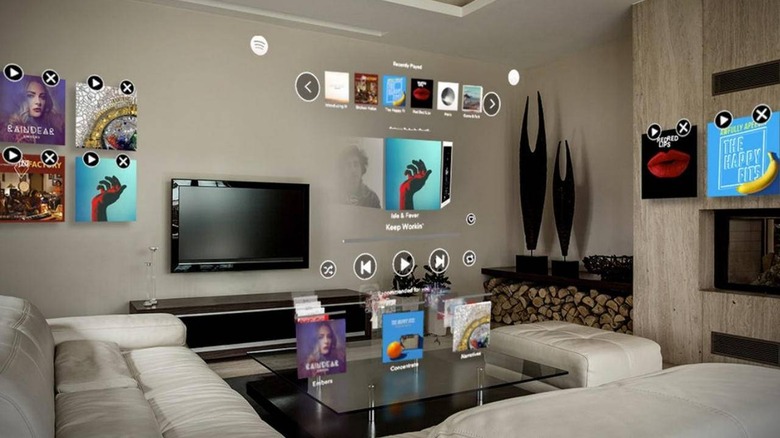 After no small amount of delays and a bigger amount of controversy, the Magic Leap One finally leaped into existence last year to bring its own version of augmented reality to real reality. Since then, AR and even VR have somewhat taken a backseat in tech news but that's not to say they're dead. In fact, Magic Leap has made an announcement that could, to some extent, help bring home the AR message to the rest of the world.
Both VR and AR carry a stigma of being only for games but proponents of the latter, especially of the "mixed reality" group have always touted the practical benefits of the technology. Apple, for one, is definitely convinced more about AR, which is why it hasn't budged an inch in the direction of integrating VR into any of its platforms.
The addition of Spotify to Magic Leap's software catalog isn't a small one. Sure, it allows you to access your favorite music without having to remove the Magic Lead One from your head. Its real power comes from how it integrates into the real world thanks to spatial computing.
In this specific case, Magic Leap allows you to pin Spotify artists, albums, or tracks to specific real-world locations. Perhaps you prefer only a specific kind of music playing in your versus the one in your home office. Not only can you take your music wherever you go, you can even leave them behind and they'll be right there where you left them when you come back.
Spotify is also the first app to use Magic Leap's Background Music Service or BMS which, as the name says, lets you continue playing music in the background even while you switch apps. Magic Leap is opening BMS to other developers who want to offer the same experience to their users.