Magic Leap One heads to AT&T with Game of Thrones promos in tow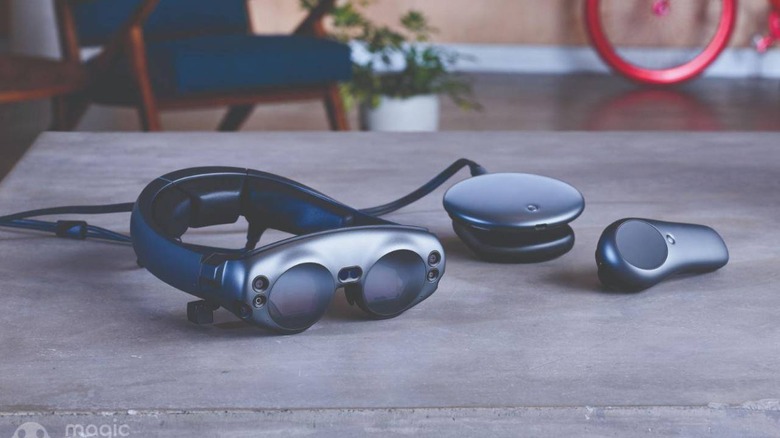 Early adopters have been able to purchase the Magic Leap One headset for a few months now, but beginning next week, you'll have another option when it comes to acquiring one. AT&T has announced that it will begin carrying the Magic Leap One next week, and it'll have various Game of Thrones tie-ins to go along with it, just in time for the start of the final season. Unfortunately, Magic Leap One isn't going to be available at all AT&T stores right away – not even close to all of them, in fact.
Instead, it'll only be available at AT&T's flagship stores, of which there are three. It'll arrive at the Boston store on Boylston Street first on April 1st, then on April 3rd it'll launch at the Chicago location on Michigan Avenue. Finally, it'll be available at the San Francisco location at 1 Powell Street on April 5th, the day it'll also be available through AT&T's website.
The Magic Leap One will cost $2,295 from AT&T, which is a significant sum of money. AT&T is offering the Magic Leap One with monthly financing, so if you're looking to buy one but you don't have $2,300 to drop all at once, that may be a good purchase option assuming you can afford the monthly payments.
In tandem with this launch, AT&T has also announced a number of Game of Thrones tie-ins that will be available in stores. The biggest is likely "The Dead Must Die," a Magic Leap experience that tasks users with confronting a White Walker and also allows them to visit locations like King's Landing and the land beyond The Wall. The encounter will be available at those three flagship stores listed above, which will also house memorabilia and costumes from the show during this promotion.
HBO and AT&T's partnership doesn't stop with that Magic Leap experience, as AT&T will also launch a trivia game called Game of Thrones Challenge as a DIRECTV interactive app. AT&T will also offer an HBO preview through DIRECTV that allows customers to check out Game of Thrones for the first time. As far as Magic Leap One sales are concerned, we'll see the headset land at other retail stores in the months to come, so we'll keep an ear to the ground for more details on that roll out.