Magellan eXplorist TRX7 is made for off-road adventurers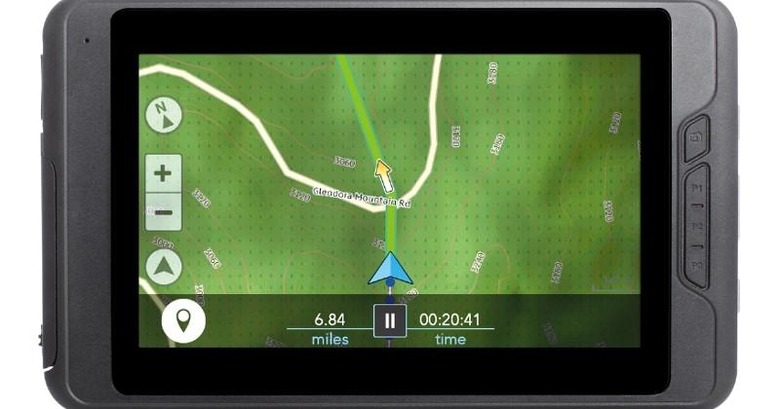 Most personal navigation device or PNDs focus on safely getting you from point A to point B via the quickest normal route available. Magellan's new device, on the other hand, lets you take the route of the most fun. Targeted at the 4x4 and Powersports market, the eXplorist TRX7 does just what its name says. It gives drivers who love off-road treks the tools to map out their path, using the latest available map data. It even lets them save those trails, add pictures, and, yes, share on social media.
Of course, the eXplorist TRX7 would have regular highway maps too, but its core focus is on the adventurous driver ready to blaze a trail of his or her own. But that requires planning, and planning requires data. That is way the device comes preloaded with over 44,000 trails, high resolution 3D terrain maps, 2D topographical base maps with elevation contour lines, utility stations, and crowd-sourced, 3rd party trail guides. You can filter out the information you need, depending on the level of your spirit of adventure and safety boundaries, ranging from difficulty, duration, and awesomeness. Yes, that last one is an actual criteria.
The device itself tries to match the tough and rugged nature of the beasts that contain it, with a weather proof 7-inch LCD screen and IP67 rating. That said, it isn't as tough on the internals, driven by a dual-core Cortex-A9 processor with 1 GB of RAM, 16 GB of expandable storage and an old Android 4.2 OS. It comes with Bluetooth and Wi-Fi connectivity
Interestingly, Magellan is also selling the idea of using the device for spreading the word about off-road adventures. From crowd-sourced additions to its maps and data to sharing trails and experiences through social networks, the eXplorist TRX7 is being presented not simply as a navigation device but also as a gateway to a community of like-minded drivers.
The Magellan eXplorist TRK7 goes on sale this month for $599.99.