MadCatz R.A.T Tournament Edition Gaming Mouse Arrives Next Month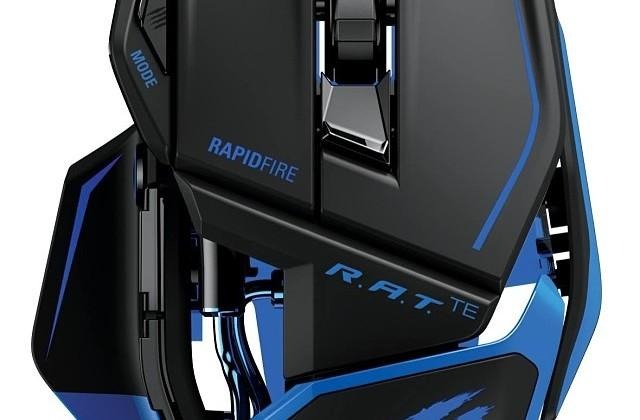 MadCatz has announced a new gaming mouse for both PC and Mac, the RAT Tournament Edition. With this new offering, which looks decidedly akin to a 90's era Transformer toy, MadCatz is promising a combination of high performance and ultra-lightweight design, both of which work together to make an uninhibited peripheral for those serious about their gaming efforts.
The MadCatz RA Tournament Edition gaming mouse is being aimed at the professional — and perhaps professionally competitive — gamers out there, with a particular emphasis on those who place sports-centric games. With the gaming mouse comes a Phillips Doppler laser sensor, something that allows the device to hit reference quality tracking speeds of up to a notable 8200 DPI.
The maker says that the lightweight chassis used in the design allows for decreased inertia, complementing the goal of precision and performance that centers around the RAT TE. Both resolution and speed have also been boosted over previous offerings to speed up reaction times. The buttons can be mapped to whatever the gamer prefers, also having been enhanced over the previous models. There's dynamic surface detection and Lift Off height calibration, as well.
Said MadCatz' CEO and President Darren Richardson: "We launched our original R.A.T. line of gaming mice four years ago, and we're pleased to continue expanding this highly successful range with the announcement of the Tournament Edition model. The R.A.T. is another example of our ongoing commitment to building high performance hardware for the passionate gaming community."
SOURCE: MadCatz Pressroom