Mad Catz Cyborg R.A.T. gaming mice get drivers for Mac Gamers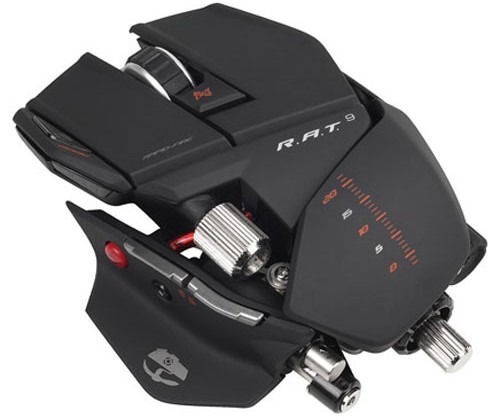 Generally at conferences and gaming conventions all we hear about is software and new hardware for PC gamers. The world of Mac gamers might be smaller than the world of PC gamers, but there are a large number of Mac gamers that want new peripherals and games too. Mad Catz is one of the more prolific makers of peripherals and gaming gear for computer gamers and console gamers. Mad Catz made an announcement at Apple's WWDC that it would be offering drivers for its popular line of gaming mice for Mac users.
The Mad Catz Cyborg R.A.T. gaming mice now have a driver that will allow the mice to function fully with the Mac computers. The drivers enable advanced features for the mice. The R.A.T. line of gaming mice has several models and they are very cool. The most interesting is the R.A.T. 9 that has a design that allows for lots of customization and a 5600 dpi laser sensor for accuracy. The Mac drivers for the line of mice are available right now for download.
"With the start of the Apple 2011 world wide developers conference now underway, we thought it the ideal occasion to introduce our award winning range of gaming mice to the millions of Mac OS users around the world." said Darren Richardson, the President and Chief Executive Officer of Mad Catz Interactive, Inc. "We are convinced that the driver will open up a significant new audience for us and look forward to supporting the Mac gamer as we further grow our market share in this category."
[via Cyborggaming]