macOS Catalina splits up iTunes, adds iPads as secondary displays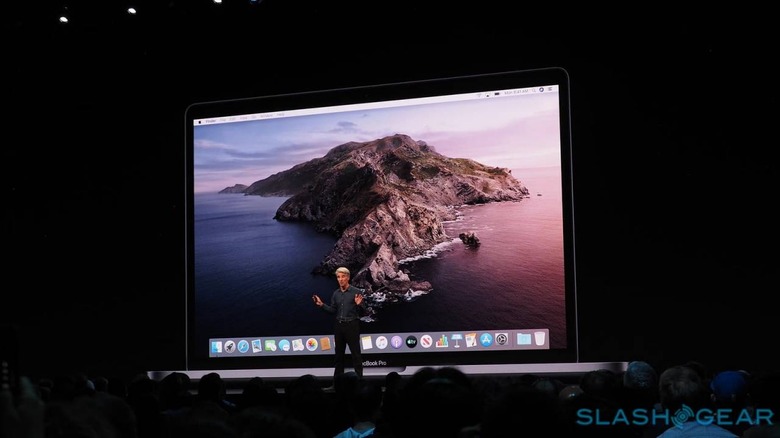 WWDC keynotes are, first and foremost, a place to learn about incoming software updates for Apple's various platforms, and macOS is in for a big one with macOS Catalina. As rumored plenty of times in the lead up to WWDC, macOS Catalina will split up iTunes into three different apps: Apple Music, Apple Podcasts, and Apple TV. Gone is the bloated and slow single app that iTunes has become over the years and in its place rises three new apps that will hopefully accomplish their tasks much faster.
Each app is fairly straightforward in what it does. For instance, you'll still use Apple Music to sync music from your computer to your phone (which now happens by way of a sidebar in the app rather than a pop-up box), and it's also where you'll access the Apple Music service. Podcasts, on the other hand, will sync playback across all of your devices all allow to you to search for specific episodes and shows, while Apple TV will surface all of your channels and content and allow for 4K HDR playback on more modern Macs.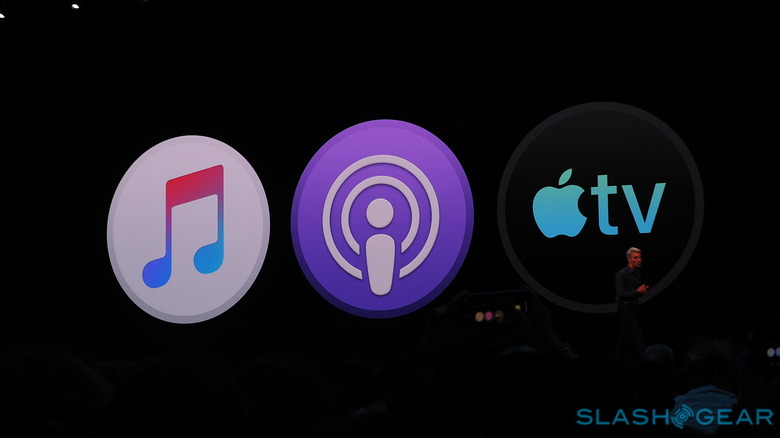 While the fabled iTunes split is definitely a big feature coming along in macOS Catalina, it isn't the only new thing that was announced today (obviously). We'll see a new feature called Sidecar, which allows you to use your iPad as a second display for your Mac. This will be particularly handy for the more artistic among us who use the Apple Pencil in conjunction with their iPads.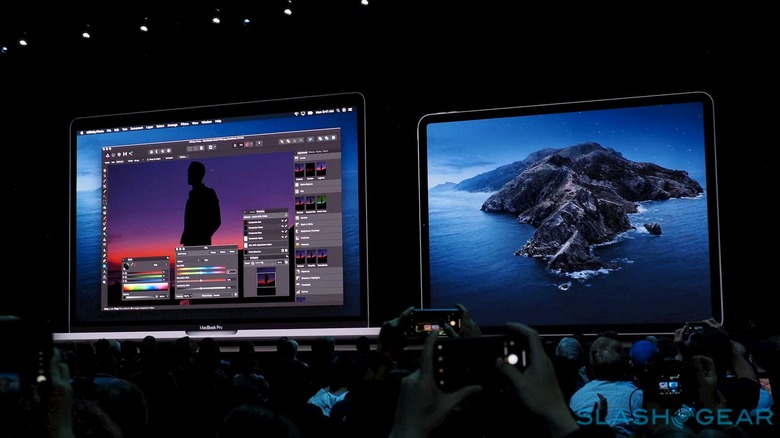 On top of that, macOS will bolster its accessibility by rolling out voice controls (which will also be available on iOS and iPadOS), while "Find My" will combine the functionality of Find My iPhone and Find My Friends to help you locate a missing MacBook, even if it happens to be offline. Screen Time will make the jump from iOS to macOS to give you insights into your usage habits, and those of your using a Mac with a T2 chip will be able to put an Activation Lock in place to lock down your computer and make it less appealing to would-be thieves.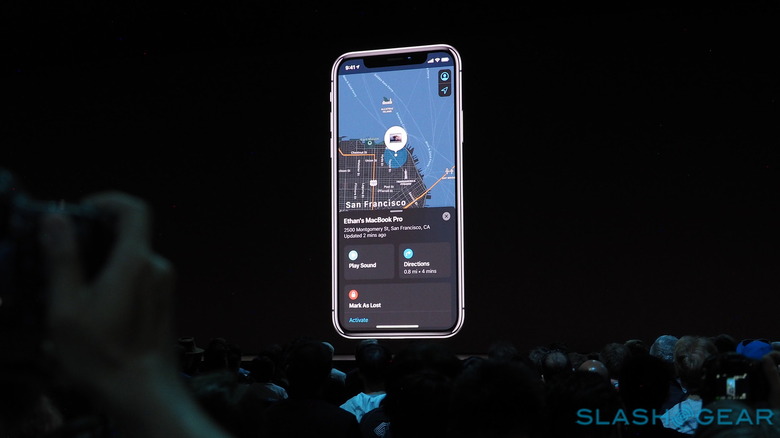 Finally, Apple will roll out a new set of APIs that will make it easier for developers to port their iPad apps over to Mac. Those tools will roll out this fall, along with a range of tweaks to some of Apple's first-party apps. We'll have more information for you when Apple shares it, so stay tuned for that.