MacBook Pro 13-inch without Touch Bar gives consumers a third option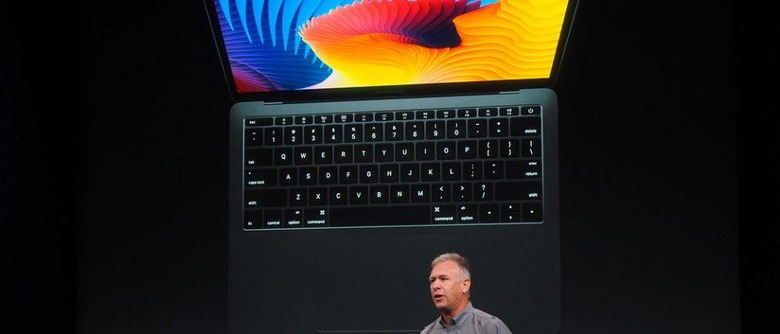 The two new MacBook Pros with Touch Bar are being joined by a separate MacBook Pro 13-inch model that does not feature the Touch Bar, giving those who hate the idea of replacing the physical function keys something to enjoy. This model will feature two Thunderbolt ports rather than the four found on the other two MacBook Pros, as well as other 'lesser' specs that are joined, appropriately, by a smaller price tag.
The new 13-inch MacBook Pro without Touch Bar features a 2.0GHz dual-core Intel Core i5 processor alongside Intel Iris Graphics 540 and 8GB of RAM. There's a 256GB SSD, as well as those two Thunderbolt 3 ports.
That's less than both of the other laptops. The 13-inch MacBook Pro with Touch Bar is more powerful with a 2.9Ghz dual-core Intel Core i5 processor, Intel Iris Graphics 550, 8GB of RAM, and 256GB SSD. The 15-inch model, meanwhile, comes with a Touch Bar and a 2.6GHz quad-core Intel Core i7 processor, Radeon Pro 450 graphics, 16GB of RAM, and 256GB SSD storage. Though it should be noted that you can get higher storage options if you need.
The big appeal with this model is probably the price, which comes in lower than the other two MacBook Pros at $1,499 USD (versus $1799 and $2399). However, the inclusion of regular functional keys rather than the Touch Bar will no doubt appeal to some people, as well, and overall it marks a lower-barrier way to get your hands on your own MacBook Pro without breaking the bank.