Mac Pro "how it's made" video details Apple factory process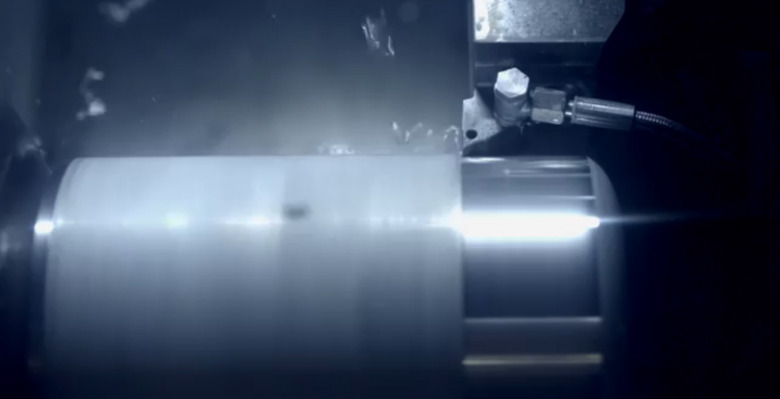 Apple has released a two-minute video showing a picturesque overview of how it manufactures the Mac Pro 2013. The video takes viewers from the shell stamping through the circuit board printing to the final product. The release of the video was timed to coincide with the official announcement of the upcoming release of the Mac Pro 2013, which happened yesterday.
The video shows the initial "deep draw" process by which the Mac Pro shell is made. This is followed by the lathing, polishing, anodizing, and button enclosure formation. The casings are lifted and shelved en masse, gleaming like a freshly buffed army of shiny stormtroopers.
Also featured is a FANUC assembly arm, one of which costs Apple about $90,000 and ends up saving the company hundreds of thousands of dollars in human labor. This is obviously therefore the American assembly plant; in the company's Chinese factories, humans do the same work as the FANUC.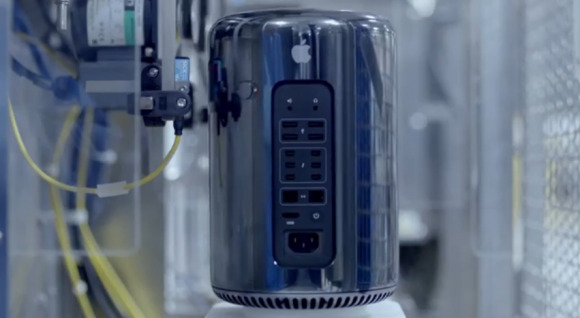 The Mac Pro 2013 will be released in December. It is a radical redesign of the Mac Pro 2012. The new version is a cylinder, while the older version is the classic box design of most home office computer systems. Though it sits inside a smaller package, the 2013 Mac Pro is more powerful in most ways than its predecessor.