Mac Pro debut details leaked in Germany

The German retailer Conrad Electronics has started taking pre-orders and posted an availability date for the Mac Pro, and it's Dec. 16. But hold your horses. We don't know if that's an inside scoop or if the retailer is just rolling the dice and hoping for the best. Apple hasn't announced a specific release date for the machine — only that it is coming sometime in December.
The listings appeared on Conrad with the quad-core and six-core models going for €2,999 and €3,999, respectively. The Dec. 16 date is the first availability timeline claim we're aware of from a retailer. MacRumors corroborates this.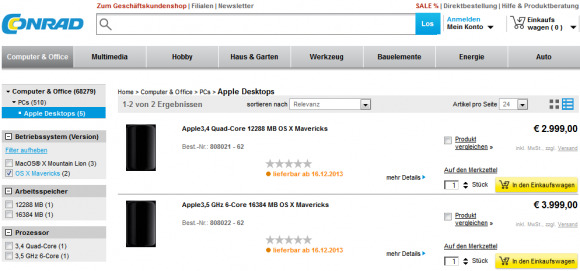 Meanwhile, the French site MacGeneration suggested two days ago the Mac Pro could come as early as Dec. 18. It also said the previously expected date would be Dec. 13. Their source is unknown.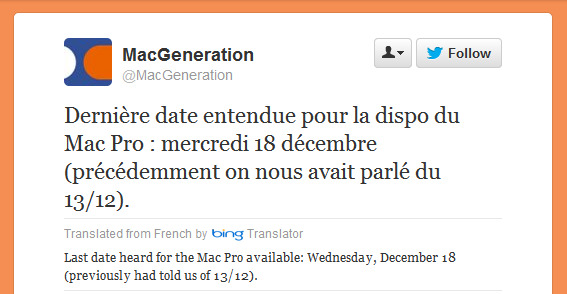 Apple itself has made no official announcement of a date. It has long aimed to make the high-performance, cylindrical, Xeon- and FirePro-powered, Mavericks 10.9 machine available before year's end. "Coming in December" is the most up-front the company has been about it.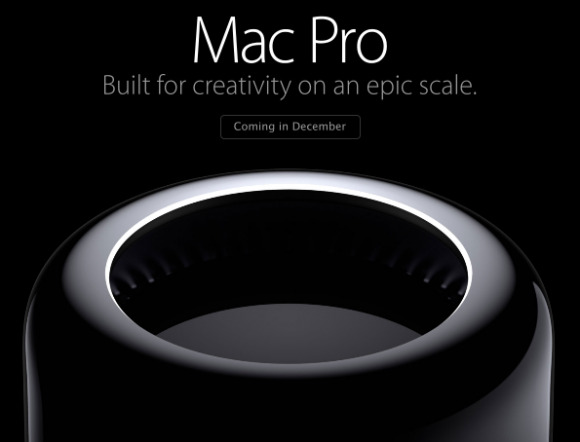 SOURCE: MacRumors