Lyft Shared Saver offers cheaper rides, but you'll have to walk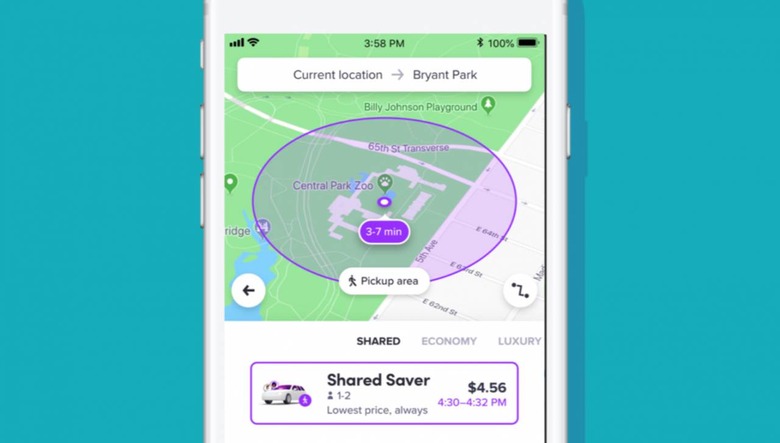 Lyft has launched a new ride mode called Shared Saver that offers the lowest trip costs of all ride options available through the service. The new mode offers Shared rides with a twist — the riders may experience a slight inconvenience regarding pickup and drop-off locations in exchange for saving a few bucks. The new option is ideal for riders who don't mind having to walk.
Lyft already offered Shared rides, which are rides ordered on the platform that involve sharing the vehicle with another passenger. Shared rides pick up passengers who are on the same general route, offering them a discount in exchange for the potential delays associated with a second passenger, depending on route.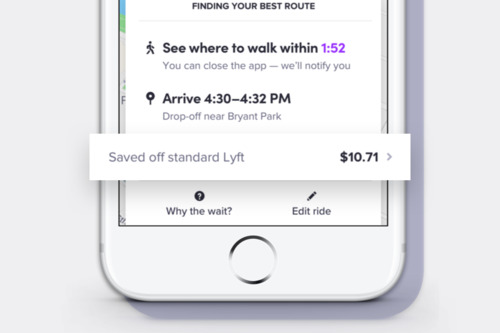 Shared Saver is a new twist on this, offering shared rides that are more convenient for the driver and cheaper for the rider. Customers will confirm their general location as their pickup spot; Lyft will prompt them to go to a specific destination where the driver will pick them up, and it'll involve a little bit of walking.
In the same way, Shared Saver rides will involve the driver dropping the passenger off at a spot near their destination, but not necessarily directly in front of it. The Lyft app will provide these riders with directions on walking the final distance to their destination.
According to Lyft, the walks will be "a few blocks, max," meaning the rider shouldn't have to walk for more than a few minutes. The app will include the total money the rider saved by taking a Shared Saver ride, as well as prompts for when they need to start walking to their destination in order to meet with their driver.