Luzli Roller headphones feature 13 folding links, $3k price tag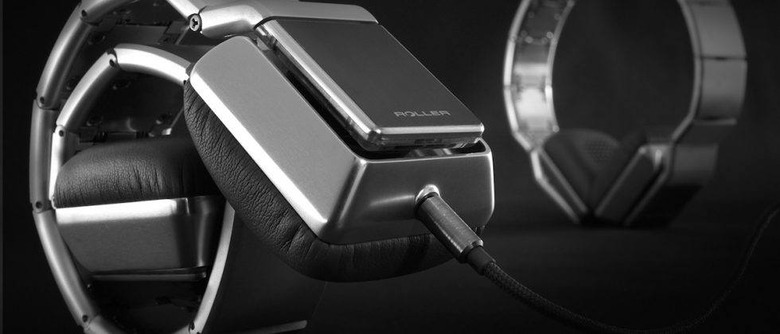 When it comes to headphones, nothing can beat the compactness and portability of ear buds. Most larger over-ear and on-ear models at least try to take up less space when not on your head with a folding hinge on each side. Now there's a pair of premium headphones that tries to go a step further: the Luzli Roller MK01 features a design similar to a link-style metal watchband, allowing it to literally roll up into a smaller size.
Made of stainless steel and aluminum, the Roller MK01 has a headband with 13 links and 22 separate springs, meaning the headphones can not only roll up, but also provide a more comfortable fit on the wearer's head. The trade-off, however, is a luxury-level price tag.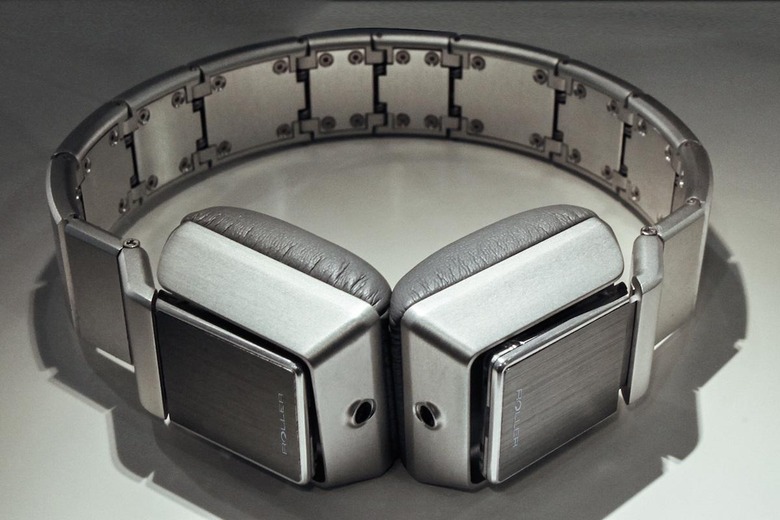 For $3,000, buyers will the headphones inside a fancy wooden display case, along with a suede travel bag, extra set of foam earpads, a cleaning cloth, and a detachable 3.5mm cable that runs 1.5 meters long. There's no Bluetooth or noise cancellation, but there is an option to get engraved name plates.
Luzli says that each pair of Roller MK01s is built by hand in Switzerland, and they are only produced in limited edition batches. While they certainly have an impressive design and function, $3,000 is still a bit much to ask for a pair of headphones that are a little more travel-friendly than the typical models.
SOURCE Luzli