Lunecase brings notifications to the back of your iPhone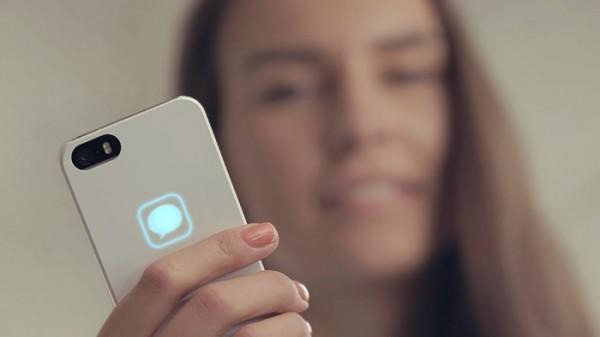 If you want a case for your iPhone, the world is your oyster. Every aftermarket case manufacturer worth their salt makes an iPhone case, and the great ones keep a low profile and sleek appearance. A new Kickstarter, the Lunecase, offers the sleek styling you are looking for, but packs in one killer feature that could push it over the top.
By harnessing electromagnetic signals from your phone, Lunecase can tell you when you have either a notification or call coming in. The team behind the project says their case finds and relays the signal "before your phone knows", which could offer a seamless experience. Pick up your face-down device after seeing a notification on the back, and it's popping up on the screen. It would also work in airplane mode, making it a daily-use case for just about anyone.
Lunecase requires no charge, and doesn't ask for access to your lightning port. Simply snap the case on, and the electromagnetic impulse omitted from your iPhone alerts the case to notify you. As the Lunecase team puts it, "The case displays these notifications on the back of your smartphone with the help of LEDs, using the free energy that is emitted by the device, converting it from the natural iPhone's electromagnetic energy into a usable energy to power the notification system embedded in the Lunecase."
The Lunecase will likely hit retail for about $40 or more, but you can jump in on the Kickstarter for as little as $35 right now. Shipping to backers in August of 2014, there is still a bit of a wait, but the concept is easily one of the coolest we've seen in a long time.
Source: Kickstarter