Lunaz is making crazy expensive electrified classic Range Rovers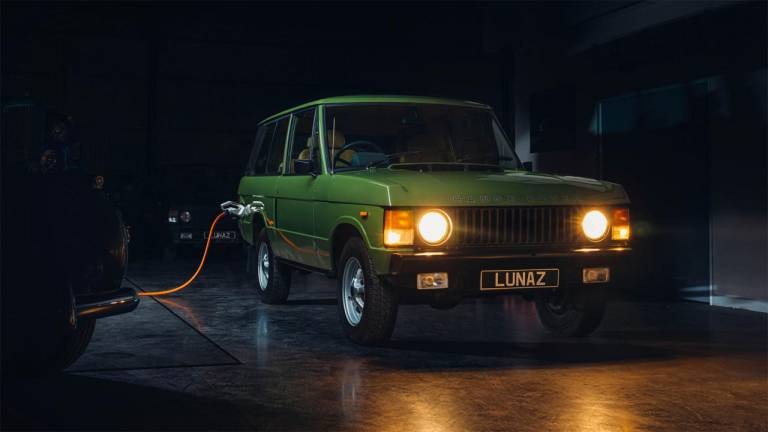 Anyone familiar with the name Lunaz knows the company likes to take classic vehicles like Jaguar, Bentley, and Rolls-Royce luxury vehicles and electrified them. The company has now announced that it's turning its hand to electrifying classic SUVs from England. The electrified classic Range Rover vehicles are available in three-or four-door Town or Country specification and are extremely expensive.
Pricing starts at a whopping £245,000. Buyers willing to plunk down that much money get more than an old Range Rover with batteries dropped inside. The vehicle is completely reengineered and completely restored. The restoration starts with stripping the vehicle to bare metal, and then the electric powertrain is fitted.
There is no indication of exactly what electric powertrain is used in the vehicles. Buyers can choose a Safari Specification convertible or the previously mentioned Town or Country specifications. Town versions focus on comfort for driver and passenger and can be had in short or long-wheelbase forms.
Country spec vehicles feature four-wheel drive, updated suspension, anti-roll bars, and updated breaks for off-road capability. All versions get modern technology inside with new infotainment systems, air conditioning, and plenty of screens throughout the cabin.
The Country specification versions can be modified with trunk space for equipment transportation. City versions can also have a bar area for rearseat occupants. These vehicles certainly aren't cheap, but Lunaz is known for making very high-end works of art. Lunaz plans to build only 50 examples in the first run, and we suspect many of them will go for much more than the starting price. Cool as they may be, £245,000 is a massive chunk of change to plunk down for a restored SUV with electric power. Again, there is no word on exactly how far the vehicle will drive per charge.