Lumia 650 XL live photos cause mayhem on Lumia 850 theories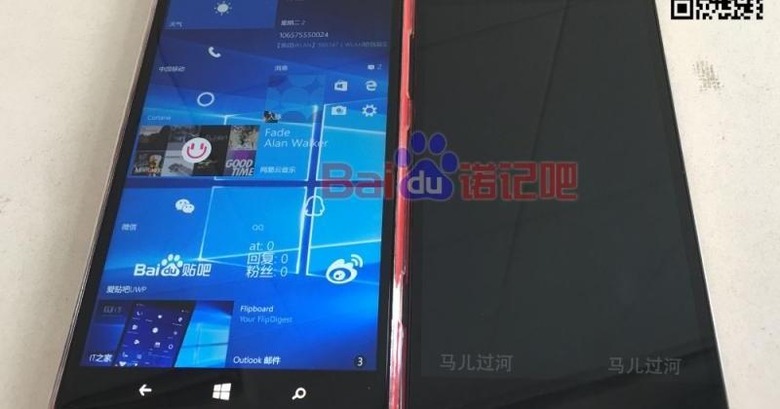 Given how poorly Microsoft's smartphones performed in last year's market, it might surprise some to hear that there are still a good number of faithful followers eager to see what Microsoft's next Lumia smartphones will be like. There are, actually, two smartphones floating around the rumor mill but only one of them might actually get to see the light of day. Sadly, those rooting for a higher end Lumia 850 might feel be feeling disappointing, with a sighting of a certain Lumia 650 XL putting the existence of the former into question.
The Lumia 850 is no flagship but it might look like one. This higher mid-range smartphone was expected to at least be clad in metal, or at least along its edges based on a more recently leaked photo set. The smartphone is expected to sport a 5.7-inch 1080p screen and powered by a Qualcomm Snapdragon 617, would make it eligible for Continuum for Phones.
The Lumia 650, on the other hand, is an entry level Windows 10 Mobile device powered by a Snapdragon 210 or 212 and bearing a 5.0-inch 720p screen only. What's interesting about this smartphone it that it will supposedly be the only Lumia device this year, pushing out the Lumia 850. In fact, it was supposedly set to publicly debut last February 1. Since that didn't happen. however, hopes that the Lumia 850 might still happen have been rekindled. These latest photos, however, pours cold water on that yet again.
The photos depict a smartphone 5.4 inches in size with a 720p display and running on a Snapdragon 210 or 212 (technically MSM8909). While that could very well just be a 650 XL, since Microsoft loves releasing 'em in pairs, there are those who think that it might instead be a Lumia 850, given the difference in design from the 650 but similarities to the 850.
That might be a big jump to make based on some unofficial photos. Nevertheless, the amount of disappointed reactions coming from the Windows Phone camp does hint at how those users might be starved, and ready, for new, and decent, Windows 10 Mobile smartphones.
VIA: NokiaPoweruser