LuMee Duo iPhone case uses LEDs to illuminate your selfies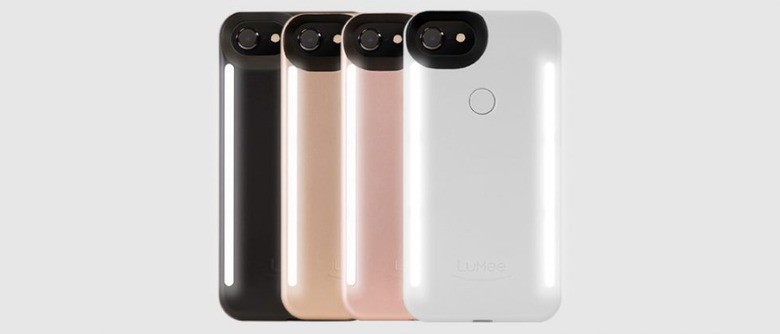 A new iPhone case uses strips of LEDs to illuminate your selfies and ordinary mobile camera images. Called LuMee Duo, this case is designed specifically for Apple's handset and it is now available around the world in some Apple retail stores. Unlike ordinary phone cases, Duo features strips of LED lights on the front and back of the case, boosting the quality of photos taken with the smartphone.
Lighting is always a tricky subject when it comes to mobile photography. Even high-end cameras like the one located on the iPhone require a great deal of light to produce quality images, and for that reason low-light mobile photos tend to have a poor outcome. Small pocket-sized battery-powered lights have thus far been the solution, but an inconvenient one that doesn't work well for impromptu shots.
Thus enters LuMee Duo, a case with a rugged outer shell and rubberized edges for protecting the phone, as well as integrated LED lights for illuminating yourself or other subjects to snap photos. The company describes its case as providing 'studio quality lighting,' saying the LEDs provide a 'warm, radiant' light for front and rear camera shots.
The light itself is dimmable so that users can adjust how much lighting their subject receives. The light preferences can be user-customized for each photograph, and the lights can be used to provide soft lighting that doesn't have the harsh glares typical of ordinary flashes. The case is being offered for the iPhone 6s/6s Plus and higher, and is available in matte black, rose, and gold. Price sits at $69.95 USD.
SOURCE: NewsWire