Luigi's Mansion 3 just got the perfect release date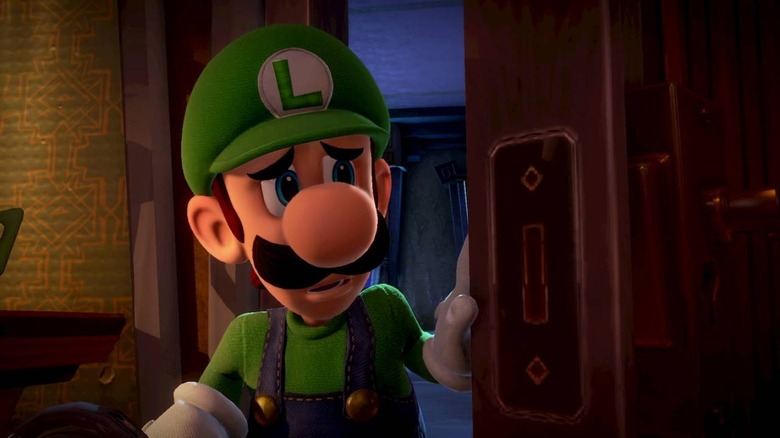 Back at E3 2019, Nintendo made a pretty big deal about Luigi's Mansion 3. Given its 2019 release window, we expected Luigi's Mansion 3 to be a big focus of the show, and it was exactly that. There was only one problem: E3 came and went without Nintendo confirming an actual release date for the game, something we thought we'd definitely see confirmed.
Nintendo changed that today, finally announcing a release date for Luigi's Mansion 3. It isn't just any old release date either, but rather the perfect one for a game like Luigi's Mansion 3, as it'll be out on October 31st. If spending your Halloween exploring a haunted hotel sounds like your idea of a good time, then this is good news indeed.
When Luigi's friends go missing on vacation, it's up to our reluctant hero to save them from the ghosts in the Last Resort hotel! Join forces with Gooigi, slam ghosts, & prepare for a spooky treat when #LuigisMansion3 arrives to #NintendoSwitch on 10/31!https://t.co/3fg4O2t6PB pic.twitter.com/iNM9BKNKg5

— Nintendo of America (@NintendoAmerica) July 17, 2019
The Luigi's Mansion series has enjoyed something of a cult following ever since the first game released as a launch title for the GameCube way back in 2001. It's never been one of Nintendo's biggest money makers, but the charm of guiding a terrified Luigi through a haunted mansion certainly resonated with fans. It wasn't until 2013 that Luigi's Mansion got a sequel – Luigi's Mansion: Dark Moon for the 3DS – and with Luigi's Mansion 3, the series will be returning to home consoles.
In Luigi's Mansion 3, players will once again find themselves in the shoes of the taller Mario brother, who must rescue Mario and company after they're captured by King Boo during a vacation getaway. After being introduced in the 3DS remake of the first game, Gooigi will be returning in Luigi's Mansion 3, and can be used in single player mode to reach places where Luigi can't go or controlled by a second player in multiplayer mode.
So, while it may not be the biggest first-party game hitting the Switch this year, there's still reason to be excited for Luigi's Mansion 3. Are you looking forward to the game? Head down to the comments section and let us know!