Lotus Exige Cup 430: Unlimited Edition Packs 430hp in 2,328lb package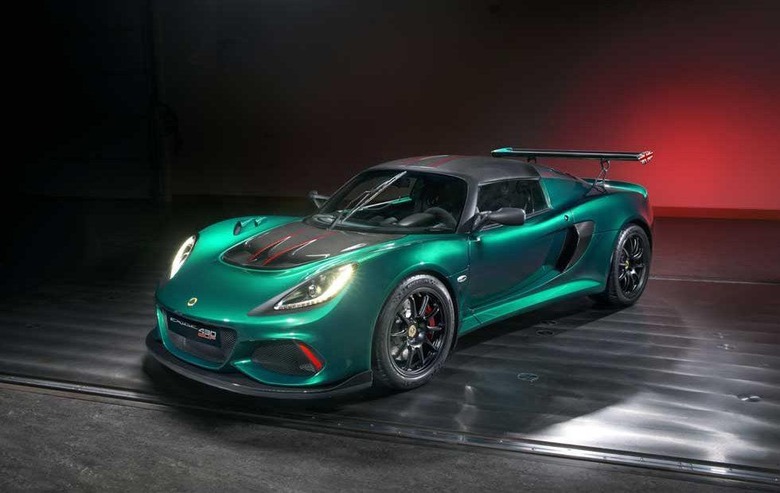 Lotus has rolled out a new Exige Cup 430 and it is easily the most extreme version of the Exige ever produced. The car tips the scales at 1,056kg or about 2,328 pounds. It packs in a 430hp engine making 440Nm or about 324 lb-ft of torque.
That much power in such a lightweight package means impressive performance. The car can reach 60mph from standstill in 3.2 seconds. To help handling, the car also has impressive aero with 220kg of downforce. The Cup 430 can generate the same downforce at 100 mph as the Exige Sport 350 generates at 170 mph.
The car as a 407hp to ton power to weight ratio and has a top speed of 180 mph. The car has ultra-lightweight front clam and carbon fiber air ducts along with new aero elements. The front and rear clam panels alone are 6.8kg lighter than on any other Exige.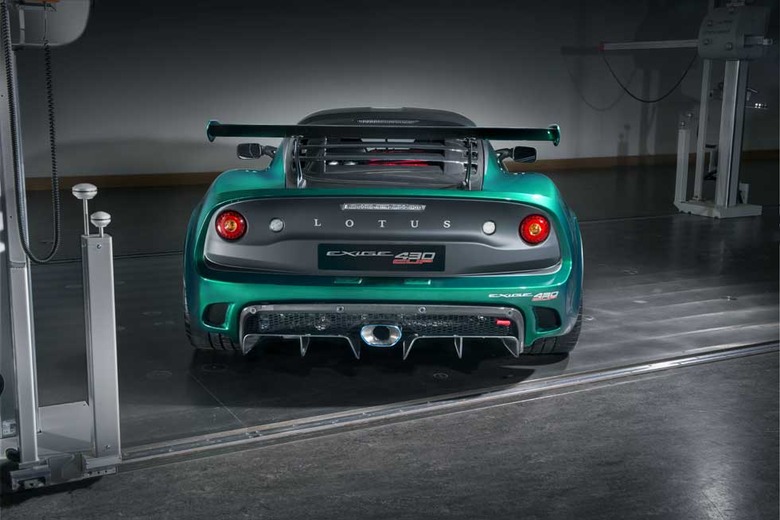 Lotus says that the Exige Cup 430 can cover the Hethel test circuit in 1 minute 24.8 seconds making it the fastest production car to ever lap the track. It was 1.2 seconds faster than the Lotus 3-Eleven road car.
Lotus says that the new Cup 430 sits at the top of the Exige food chain and it takes a track only car to exceed its performance. Brakes are AP Racing units to stop it quickly. The Exige Cup 430 is available to order now for £99,800 including VAT (UK) and €127,500 (Germany) and €128,600 (France). That price in the UK works out to about $130,000 US.