Lotus Exige 350 Special Edition sheds 26kg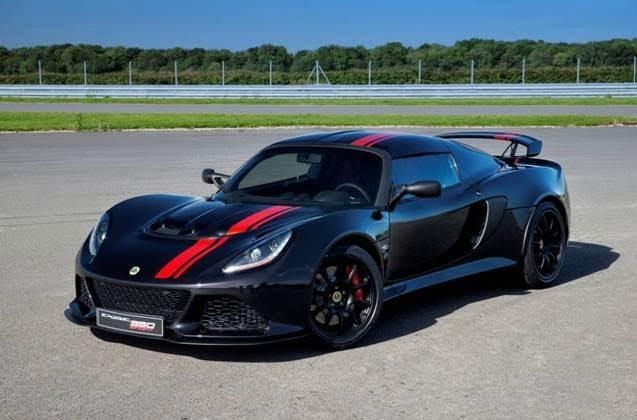 Lotus has unveiled a new special edition version of the Exige 350 called the Exige 350 Special Edition. This special edition was whipped up to celebrate 50 years and Hethel. The Exige 350 special edition is based on the standard Exige Sport 350, but it has shed some weight in the effort to maximize performance.
The special edition sheds 26kg compared to the normal Exige Sport 350 tipping the scales at 1099kg. The 345hp supercharged V6 engine makes 295 lb-ft torque and gives the car a power to weight ratio of 314hp/ton. That is enough power to push the car to 60mph in 3.7 seconds and a top speed of 170mph. The Exige 350 Special Edition was able to lap the famed Lotus Hethel test track in 1 minute 29.8 seconds.
"Jean-Marc Gales, CEO of Group Lotus plc, commented, "The Lotus Exige is the quickest point-to-point sports car on the road; nothing can match its levels of accessible performance and grip. It's lightweight, responsive and exceedingly fast, with the purity expected of a Lotus. It is a real beast that needs taming but it won't bite back."
Inside the special edition car are carbon fiber sport seats, forged alloy wheels, and a lithium ion battery all to shed weight. The car is offered in four colors and the interior can be had in black leather or Alcantara upholstery with bespoke contrasting stitching. Only 50 examples of this car will be made, and you can guarantee the car will sell out. The Exige 350 Special Edition will sell for £61,900 and has the option of adding an in-car entertainment system with Bluetooth, full carpets, and enhanced sound insulation. Naturally, those options will add weight to the car.