Lotus Evora GT410 slots into the line next to the GT410 Sport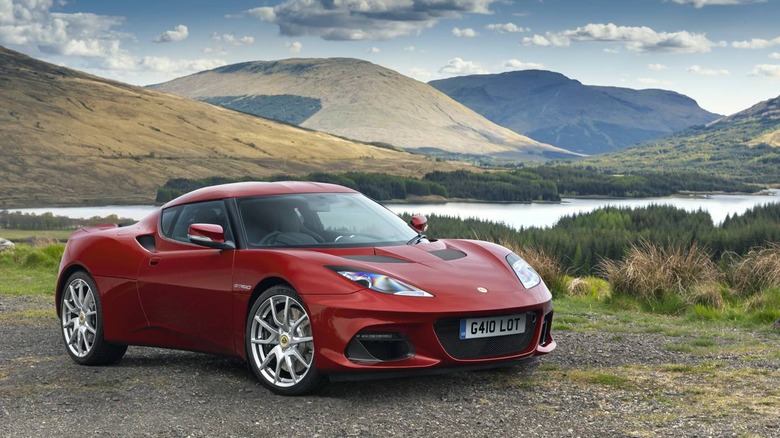 Lotus has announced that its Evora line is now a two-model range. The existing Evora GT410 Sport continues, and the new ride is the Evora GT410. The GT410 Sport has been revised as well. GT410 buyers get enhanced standard spec compared to the Sport version with improved usability and comfort.
Many of the items that were options on the Sport are standard for the GT410. Despite having more options, the car is cheaper than the Sport with the Evora GT410 selling for £3,000 less than the GT410 Sport. Lotus says the intention was to make the GT410 a more usable "everyday" car.
GT410 buyers get Sparco sport seats and air conditioning. A backup camera is integrated, and the car comes with a premium infotainment system with navigation and Apple CarPlay. The vehicle has a DAB digital radio for the first time. GT410 buyers get door trims that have integrated armrests and storage bins for greater comfort and practicality.
New paint color options have been added with shades from Lotus' past. The car has a revised damper rate compared to the GT410 Sport but offers a performance-oriented experience. It does have a better ride in real-world conditions. Tires are Michelin Pilot Sport 4S all-weather units meant for all-year usability.
The car includes a body-color roof, side sills, tailgate, front access panel, and mirror backs. The AP Racing brake calipers are red, and the vehicle comes with silver or gloss black V-spoke wheels. Interior features include cruise control, heated seats, and rear parking sensors. The car sells for £82,900, promising exceptional value for the money, according to Lotus.