Lost Odyssey now backwards compatible on Xbox One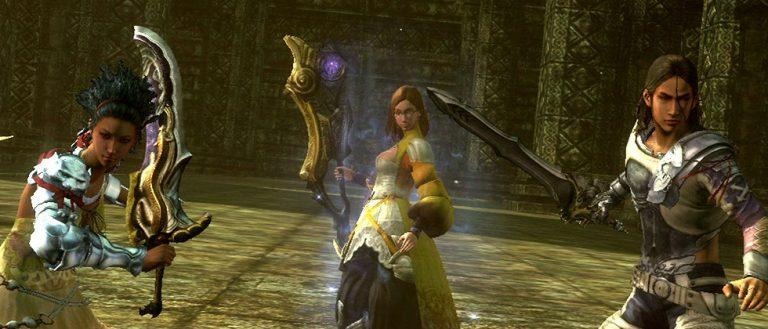 When you see people talking about the Xbox One's backwards compatibility, one game that frequently comes up is Lost Odyssey. Backwards compatibility for Lost Odyssey, widely considered to be one of the best RPGs on Xbox 360, has been endlessly requested since day one, and now its time has arrived: Microsoft announced today that Lost Odyssey is finally playable on Xbox One.Lost Odyssey joins Disney's surprisingly-not-terrible Toy Story 3: The Video Game and Cave's scrolling shooter Guwange as the Xbox 360 games getting backwards compatibility support today. Microsoft's list keeps growing and growing, and new games are getting backwards compatibility at a generally fast pace. Lost Odyssey, make no mistake, will likely be considered one of the marquee titles on the Xbox One's roster of backwards compatible games.
For the uninitiated, Lost Odyssey puts players in the shoes of Kaim, an immortal warrior who has – stop us if you've heard this one – lost his memory. The adventure spans four discs and gives a unique spin on the whole amnesia angle, as Kaim has to deal with many lifetimes worth of memories coming back to him. Seems like it would almost be better to keep those memories lost, no?
For quite some time, Microsoft struggled with making multi-disc Xbox 360 games backwards compatible. That all changed earlier this year, paving the way for Lost Odyssey to be playable once more on the Xbox One. If you're wondering which other 360 titles are compatible with the Xbox One, Microsoft has created a very handy alphabetized list for you to peruse.